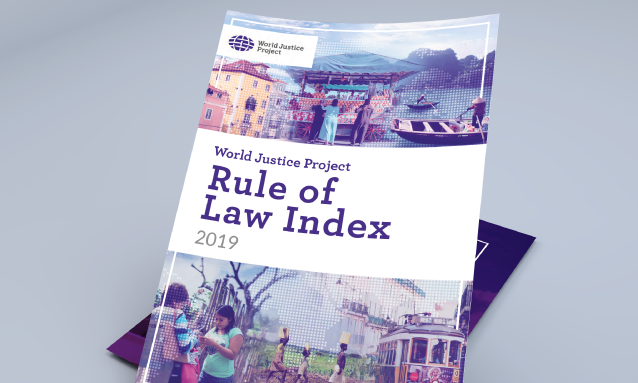 The 2019 World Justice Project (WJP) Rule of Law Index has ranked Botswana 44 out of 126 countries worldwide. Speaking at Otse Police College on Tuesday, President Dr Mokgweetsi Masisi said the ranking signified an overall improvement by four positions.
"This ranking is commendable as all stakeholders responsible for ensuring the rule of law, the police included, have contributed to this overall achievement," he said.

Dr Masisi said among the factors measured with relevance to the police were order and security, criminal justice, the absence of corruption and fundamental rights. Of the four factors, order and security ranked the lowest at 66, while criminal justice ranked the highest at 34.
He said it was therefore incumbent upon members of the police service and other relevant stakeholders to make concerted efforts towards improving Botswana's order and security ranking.
Meanwhile, the President has commended the Botswana Police Service for immensely contributing towards the country's peace and stability. Dr Masisi said Botswana continued to be the envy of many nations due to its economic, social and political stability.
"I would like to remind you that our success is anchored on the rule of law, which we should, as a nation, continue to uphold and jealously protect in order to safeguard our democracy," he said.
He encouraged the police to ensure no one was above the law and that all laws were respected by everyone. The President noted with concern, the escalating incidents of sophisticated crimes such as human trafficking, money laundering, drug trafficking and cybercrime, which he said called for enhanced policing skills and techniques. To that end, he said, government would continue to do its best to support the police service alongside other law enforcement agencies.
For his part, the Minister of Defence, Justice and Security Shaw Kgathi, said the aim was for the police to be a law enforcement agency of repute which is achievable only through discipline. Police commissioner Keabetswe Makgophe expressed appreciation for the President's visit, saying since his ascension to the presidency, Dr Masisi had shown keen support of the police.
President Masisi toured among other facilities, the Intentional Law Enforcement Academy, clinic, laboratories and library.
Download the full report: WJP_RuleofLawIndex_2019_Website_reduced.pdf 
Source: BOPA