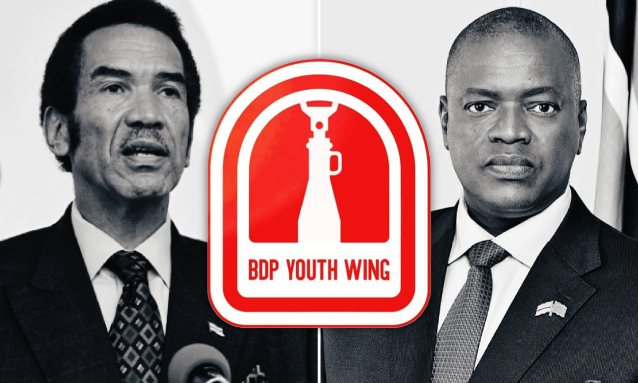 Botswana's ruling party's youth wing this week condemned former President Ian Khama's 'defiant actions'. In a video statement, the BDP Youth Wing noted with disappointment the defiance and total disregard for Botswana's foreign policy principles demonstrated by Former President Lt. General Dr Seretse Khama Ian Khama by honouring The Dalai Lama's invitation to India.
The BDP National Youth Wing stated that the former President's actions have the potential to hurt Botswana economically. Botswana is a landlocked country which depends on minerals and customs revenue as major sources of government revenue. Our economic's survival is dependant on other countries, the slightest sign of disregard towards their core values can bring our economy to its knees, the statement read. The former President's visit was solely based on his selfish desires, it asserted.
---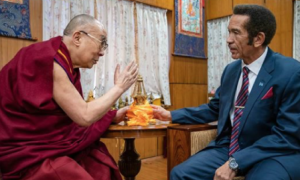 Khama's visit comes at a time when His Excellency Dr. Mokgweetsi Masisi is aggressively addressing youth unemployment and relentlessly pursuing the international community to attract foreign direct investment into the country. It is already difficult for the country to receive external funding to address pressing societal needs as an upper middle -income country, what does Rre Khama hope to achieve from his misrepresentation of the party and Government at his International media briefings, the statement continued.
---
The statement, signed by the BDP Youth Wing Chairman, Simon Mavange Moabi, further said they appreciate that the former President is entitled to certain international visits per annum, but maintained, 'Our foreign policy position should be respected as a sovereign state. Tibet and the Dalai Lama cannot be allowed to gamble with our GDP and the economical wellbeing of our beloved state. Our relationship with China has the potential to create jobs, skills transfer and infrastructure development and as such, cannot afford unnecessary distractions to derail the cordial relations the two states enjoy.'
The BDP National Youth Wing is committed to putting Botswana first. They further pleaded with Khama,
"Rre Khama, please be patriotic and stop holding the whole nation at ransom with your unreasonable antics. Please accept that your time as Head of State, Government and the BDP Party is now history. Please accept that His Excellency Dr. MEK Masisi is your President."
---
The University of Botswana's BDP GS26 Wing also had something to say
As if being hauled over the coals by the BDP National Youth Wing weren't enough for Ian Khama, another group of youths dealt the former president a blow by expressing their staunch support of President Mokgweetsi Masisi. In an impassioned statement,  Daniel Antonio – Secretary General of the BDP GS26 – this week rallied behind HE Masisi's BDP Presidency as well as his role of the President of the Republic of Botswana in a video message posted on Facebook.
The BDP GS26 is a special cell at the University of Botswana whose administration lies directly under the BDP's Secretary General, Mpho Balopi (pictured right).
In a message likely to irk Khama, Antonio expressed their appreciation of HE Masisi for having taken note of the student welfare issues that have been running 'for too long" in the few months since taking over. The group stood firm in distancing themselves from every movement or anyone opposing Masisi's candidature.
We stand firm by him and support him and the students of UB at large would like to endorse him as their president for the next 10 years.
Antonio and his peers encouraged the youth across the country to lobby their support for President Masisi. 
Source: The Argus Online