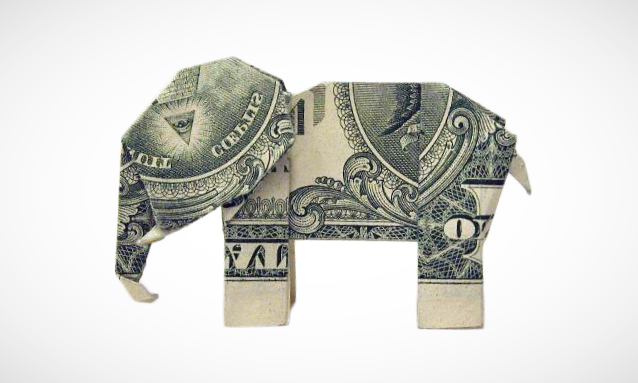 As the global furore against Botswana on whether to cull or not to cull its exploding elephant population continues to rage, a government official has detailed the negative effects of the hunting ban. This includes compensation for damages caused by wildlife, which shot up from P4 million in 2014 to P21 million in the 2018/19 financial year.
Speaking in an interview with BOPA, the Deputy Permanent Secretary responsible for natural resources in the Ministry of Environment, Natural Resources, Conservation and Tourism, Felix Monggae said by 2017/18, compensation had soared to P20 million, increasing by another million in the current financial year.
"Since 2009 to date, 39 people have been killed by elephants. Of this figure, as many as 14 people have been killed by elephants since last year (2018), and there has been destruction to people's livelihoods- livestock and communal farms'" he said.
In addition, Mr Monggae said most of the 44 community-based natural resource management trusts which previously thrived on wildlife-based hunting, and had empowered their communities with income derived from their hunting quotas, collapsed subsequent to the hunting ban imposed in 2014.
Of Africa's combined elephant – 415,000 – about 130,000 are in Botswana, largely concentrated in the northern part of the country. The 2001 Elephant Management Plan has recommended that Botswana's environment could best maintain 54 000 elephants.
Monggae said elephants moved out of their designated range into human settlements, even venturing as far out as Gaborone's Phakalane suburb. He said with rural livelihoods under threat, the frequent complaints from communities and the state shelling out millions of Pula to address human-wildlife conflict, the government under the leadership of President Dr Mokgweetsi Masisi in 2018 decided to institute social dialogue on the issue.
Concerning the Cabinet Sub Committee's report on the Hunting Ban Social Dialogue recently presented to President Masisi, he explained that it was not a conclusive document with binding decisions, but rather a result of extensive consultations with different stakeholders.
"It is critical to explore every view then arrive at a decision on how best to manage our elephant population. But it is reckless for anyone to use international media platforms to suggest that Botswana has come up with a "blood law" when we have not yet made any binding decisions, and are following due democratic process to address a serious national challenge," Monggae said.
Monggae said the consultations involved taking the views of communities in Kgotla meetings, district councils, game ranchers, Dr Mike Chase of Elephants Without Borders, community trusts, the NGO Council, Botswana Wildlife Producers Association as well as other stakeholders involved in conservation and wildlife management.
"This is a report that developed out of the views expressed in those extensive consultations, not "blood law." The suggestions presented to the president are to be shared and discussed with his cabinet. Thereafter, a white paper could be developed and everyone else will get to make further comments, including a parliamentary debate leading up to final decisions being taken. Currently, from the report we do not have any laws or binding decisions that were made," Monggae said.
He explained that following a 2014 aerial survey conducted by Dr Chase and presented to the government, concern was raised that species such as Tshesebe and springbok were declining and a statutory instrument was then enacted to suspend hunting for a 12-month period, which was then renewed annually between 2014 and 2018.
"As such, the correct wording would be there was a 'hunting suspension,' and it is also important to note that there was never a concern about a decline in the elephant population. During the period hunting was suspended, the cases of human-wildlife conflict rose drastically," explained Monggae.
He added; "Botswana together with Zimbabwe, Namibia and South Africa is covered by Appendix II of the CITES regulations on elephants, which means that the species is not threatened with extinction in these countries, but elements of the trade such as ivory sale is controlled. We can thus, decide what course of action to take; as a country we have the right to have social dialogue and decide on how best to address such issues of human-wildlife conflict."
Monggae said over the years, Botswana had brought poaching under control, but admitted that it continued to be a concern just like elsewhere in the world. He highlighted that last year's removal of weapons of war from his Ministry's Anti-Poaching Unit was merely to correct an earlier misjudgment; as there was no legislation allowing the Department of Wildlife and National Parks to carry such weaponry.
"But for such purposes, our wildlife unit is largely deployed in the southern areas of the country, while in the northern parts where poaching is a more serious problem, the Botswana Defence Force, which patrols our borders and is empowered by law to carry weapons of war, is deployed in all areas where poaching is a concern," he said.
Source: BOPA