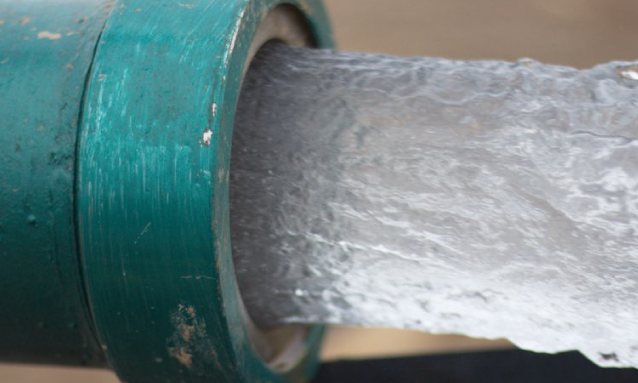 Botswana, Lesotho and South Africa will share the costs of the construction of a 600-kilometre water pipeline that will run from Lesotho through South Africa to Botswana.
This was revealed recently by Orange Senqu Commission (ORASECOM) water resource specialist, 9 Rapule Pule in an interview.
"The three countries will take responsibility for the whole project," he said.

The Orange Senqu Commission is responsible for managing the resources of the Orange Senqu River Basin, a trans-boundary resource shared by Botswana, Namibia, Lesotho and South Africa.

Botswana will import water from Lesotho through the 600-kilometre pipeline that will run from Lesotho across South Africa to Gaborone.
Consultants have identified two proposed dam construction sites along the Makhaleng River, and a pre-feasibility study is being conducted to determine the site where the dam will be constructed. Initially, there were 13 dam construction sites but the consultants slashed them to two. Pule explained that Namibia would not bear the cost because it's an observer and advises the three other countries on what steps to take to ensure that the project becomes a reality.
He explained that the project would likely be funded through donors and private companies. He said the pipeline would supply the villages it'd pass through from Lesotho and across South Africa before it reaches Gaborone.
Botswana has been hit by successive droughts that kept Gaborone Dam dry for three years until it was filled by the heavy downpours of 2016/17. During Botswana's dry spell, Gaborone's water was imported from the North West Province of South Africa.
The government also has plans to revive construction of the North South Carrier (NSC) water project which entails the construction of a 360-kilometre pipeline to ferry water from the north east to Gaborone. Recently, ministers responsible for water from the four respective countries signed a Memorandum of Agreement (MoA) to provide policy and political guidance on the project.
The agreement is also to review progress on the implementation of the 10-year integrated water resource management plan which was adopted in 2015 to guide the management, development and conservation of water resources of the Orange Senqu River Basin. The size and cost of the dam will be determined by the feasibility study, which is being funded to the tune of US$2.3 million by the African Development Bank. Lesotho has surplus water owing to the mountains that easily trap terra cubic metres of water from the Senqu River, Vaal and Orange rivers amongst other water streams.
Source: BOPA