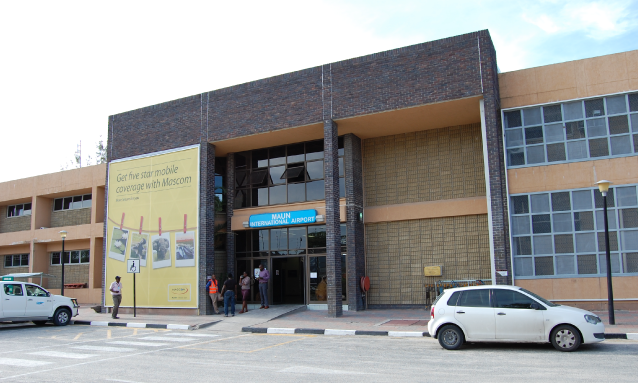 Botswana's widely loved Yarona FM this week reported that the Civil Aviation Authority Botswana (CAAB) intends to refurbish and expand the Maun Airport terminal to address congestion at the airport.
In an interview with the broadcaster, CAAB Head of Communications and Public Relations,  Modipe Nkwe said a tender for the project will be awarded and expected to be complete in the next 14 months.
The Maun Airport is the busiest in Botswana. Yarona FM captured Nkwe saying that among envisaged developments will be the increasing the number of ablutions and the size of the departure lounge.
---
YourBotswana view – Will it be enough?
After so many years of various promises to give Maun International Airport a much-needed facelift, news of the planned expansion is likely to go down like a lead balloon to many people across the country, particularly Maun residents! Indeed, being a proud Maunite myself, given the fact that the plan to revamp the airport has been excessively drawn out, this news is highly anti-climatic!
Talk of a huge expansion project for arguably Botswana's busiest airport has been tantalising us for many years now. However, none of those plans have panned out. Meantime, tourist numbers into Maun, the gateway to the infamous Okavango Delta continue to swell exponentially with each year. In its current state, Maun International Airport is bursting at the seams and struggles to cope with the ever-increasing passengers. It not only desperately needs to be expanded, but could also do with a major facelift. So we can only hope and pray that this plan to expand the airport will not be a half-hearted job. While we understand that the public purse has been robbed almost dry by corrupt politicians, let's hope and pray that cost-cutting efforts do not compromise Botswana's tourism hub which should, in essence, be our pride and joy. Politics aside.
---
Source: Yarona FM
Yarona FM Facebook page for the voice note of the interview.
Photo by Gary Ashworth