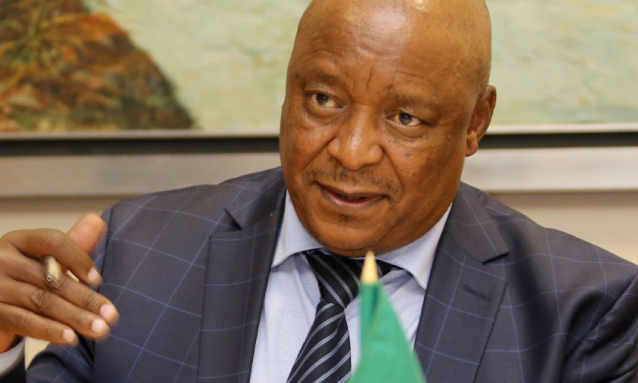 The country's soils could contain substantial quantities of rare-earth minerals and government is shifting its focus to the highly lucrative sector, which it describes as a game changer that could be "bigger than coal," BusinessWeek has learnt.
Rare earth minerals are a group of 17 highly valued elements with applications including fuel cells, components of electric vehicles, magnets for hybrid cars and other technology. Coal, meanwhile, is estimated to be in the order of 200 billion tonnes in Botswana, with only one mine currently operational. Other players are at various stages of development across the country.
The Mineral Resources, Green Technology and Energy Security Minister, Eric Molale told BusinessWeek on Wednesday that the government was advancing the development of rare earth minerals as they are the future of technology and represent a significant opportunity for beneficiation. 
"They will become bigger than coal because that has become the pariah of the world," he said on the sidelines of the Mining Indaba held in Cape Town. We have abundant coal but try to touch it and no one will finance you or if they do, they will charge you rates that will leave you discouraged.

With rare earth, you don't have to mine large quantities. Just substantial enough that you can beneficiate and export and that's where the value is. These command a good price and that's the way we want to go."
He said early indications were that areas in the north-west and the south-east would yield rare earth minerals for Botswana. 
"We haven't had tangible results but we have rock formations that indicate that there could be such types of minerals in the North West, Shakawe and in the South East and we feel very soon we will be finding something.

We are in an energy transition period and in the next 10 years, we will be having electric vehicles. We are not about getting ready to drive electric vehicles. We want to get ready to have value added from Botswana in the manufacturing of those batteries by having minerals beneficiated so that we export them ready to make a battery in Japan or wherever. 

Ultimately if we have enough minerals, we can say to VW, Toyota and others that we can manufacture those batteries in Botswana. You must start planning for it now. We are already discussing serious training, a diversion from the norm.

We want to shift so that we get ourselves ready for that transition because energy and mining will become intertwined in as far as the Paris Agreement is concerned." 
The Minister said local geologists were working with the Japan, Oil, Gas and Metals Corporation and had subdivided the country according to the possibilities of rare earth minerals. Other companies are also ramping up activities in the Otse, Lobatse and Kanye area to resuscitate old manganese mines by using newer technology and processes.
Manganese is another critical metal in the manufacturing of electric vehicles.  
Source: Mmegionline.bw
Image source: dailymaverick.co.za