After Morocco, Botswana leader HE Dr Mokgweetsi Masisi says the country will end a decade-long boycott of the African Union summit, diplomatic sources confirmed on Friday. President Masisi arrived in Ethiopia on Friday to attend the 32nd Ordinary Session of the Assembly of the Heads of State and Government of the African Union.
It can be recalled that the Kingdom of Morocco boycotted the leading continental event for over a decade over the issue of Western Sahara which was given an observer status by the organisation. Similarly, Botswana's former President Ian Khama unilaterally decided to boycott the continental event since he came to power in 2008, referring to it as a "wasted investment' and "talking shop" lacking strong resolutions on a plethora of pertinent issues.
Instead, Khama delegated the responsibility to the Foreign Affairs Minister or his Vice President to attend AU summits on his behalf.
Both Morocco and Botswana are considered as some of the most progressive countries on the continent. The 32nd AU Summit was held under the theme, "The Year of Refugees, Returnees and Internally Displaced Persons: Towards Durable Solutions to Forced Displacement in Africa".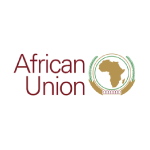 AU Summit fruitful -Masisi on his return
President Dr Mokgweetsi Masisi says the just ended African Union summit afforded him a platform to meet a number of African leaders in one place. Dr Masisi said in an interview with BOPA that he managed to meet the leaders of Egypt, Niger, Sierra Leone, Ethiopia, Kenya, Eswatini, Lesotho, South Africa and Namibia, among others, to discuss issues of mutual interest. He said he also got an opportunity to market Botswana and to encourage foreign investors to take advantage of the political stability in the country.
Citing his meeting with the president of Niger, Mahamadou Issoufou, President Masisi said he requested that his country utilise the drugs produced by Botswana Vaccine Institute (BVI) to upgrade the quality of the over 10 million cattle Niger has.
Dr Masisi said this would be a win-win situation for both countries as Niger would improve the quality of its cattle, while Botswana would benefit from the sales of drugs and in the process, create job opportunities for Batswana.
He said President Issoufou promised a working visit to Botswana to further deliberate on the matter and visit BVI as well as the Botswana Meat Commission after which the two countries would forge a way through which they both can benefit. 
While at the Summit, Dr Masisi said Botswana also signed the African Free Trade Agreement which he said was a big step that would accord Botswana the liberty to freely trade with other African countries. As such, he called on Batswana to produce reasonably priced commodities of good quality to export to the rest of Africa. President Masisi said African countries such as Seychelles are interested in Botswana 's high-quality beef. He noted that if the diamond industry were diversified, middle-income Africans could buy Botswana diamond products.
Dr Masisi said his visit to Ethiopia was an eye opener as forums that he attended such as the Africa Agriculture Transformation Scorecard (AATS) and the African Leaders for Nutrition afforded him an opportunity to share ideas and experiences with other leaders.
Source: africandailyvoice.com, BOPA
Image courtesy of BWgovernment Facebook page