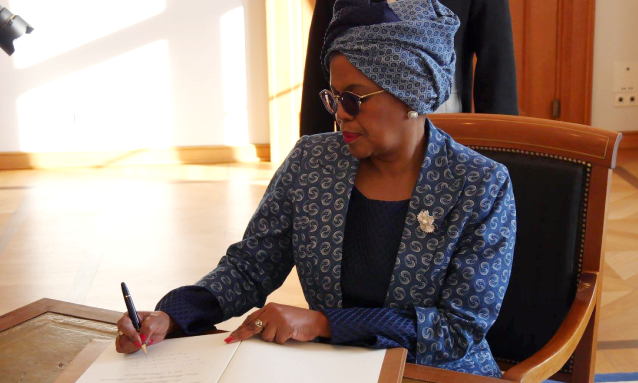 Botswana's ambassador to Germany, Mmasekgoa Masire-Mwamba this week presented her credentials to President S.E. Herrn Frank-Walter Steinmeier at the castle of Bellevue in Berlin.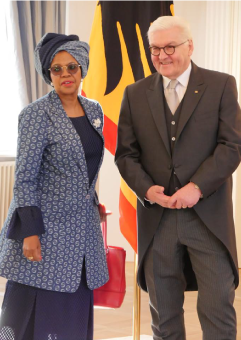 Masire-Mwamba was appointed Botswana's Ambassador to the Federal Republic of Germany last October.
She has over 30 years of senior level experience in a range of fields from business to multilateral diplomacy. She served as the Deputy Secretary General of the Commonwealth responsible for Political affairs, Human Rights, Legal and Youth Development from 2008 – 2014.
Prior to that, she held various portfolios including the Chief Executive Officer, Botswana Export Development and Investment Authority (BEDIA). Masire-Mwamba's role at BEDIA included attracting Foreign Direct Investment and promoting national exports as a key to diversifying the economy.
---
Congratulations from us at YourBotswana, Mmasekgoa and all the best in your new role.
---
Source: BWGovernment Facebook page
Image source: BWgovernment Facebook page