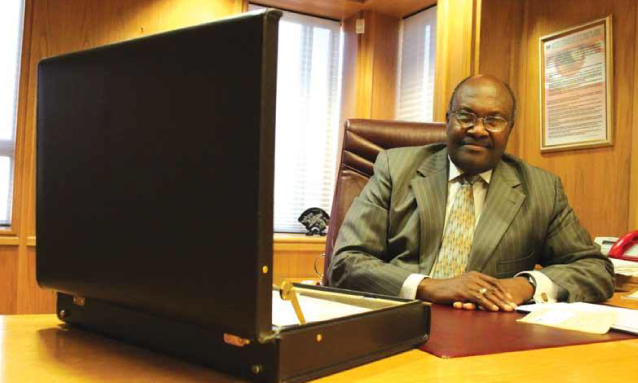 Botswana's governance ranking is expected to not only improve but also be sustained in the future.
Presenting the 2019/2020 budget in Parliament on Monday, the Minister of Finance and Economic Development Kenneth Matambo said President Dr Mokgweetsi Masisi's roadmap, which is anchored on good governance and respect for the rule of law, was expected to boost the country's rankings.
He noted that Botswana's democratic governance, which involves transparency, consultation, accountability, decentralised decision-making structures and low level of corruption have been critical contributors to the country's development success.
Minister Matambo said Botswana was ranked the third best governed country in Sub-Saharan Africa in 2017 by the Mo Ibrahim Index, which measures the quality of governance. Minister Matambo also talked about the country's commitment to the United Nations Sustainable Development Goals (SDGs) adopted in September 2015, which are also consistent with the country's Vision 2036. He said the SDGs principle of 'leaving no one behind' inspired the government to continuously adopt inclusive development pathways.
Matambo further explained that one measure for Botswana's social development is the Human Development Index developed by the United Nations; a summary measure of the long-term progress in three basic dimensions of human development: a long and healthy life, access to knowledge and a decent standard of living.
He said measured against this index, Botswana's Human Development Index rose from 0.565 in 2000 to 0.717 in 2017, which was above the average of 0.537 for countries in Sub-Saharan Africa, although still below the average of 0.757 for developed countries.

'As part of inclusive development, the government will continue to implement social welfare programmes to assist vulnerable persons with services and cushion them from the effects of hardships'. – Matambo
The current suite of social welfare programmes under implementation include Old Age Pensioners, World War II Veterans, Destitute Persons, Community Home Based Care patients, People Living with Disabilities, Orphans and Vulnerable Children as well as Supplementary Feeding for primary school children and vulnerable groups at health facilities. In an effort to improve the efficacy of these social welfare programmes,  the government will implement a National Social Protection Framework. Adopted in 2017, the framework is an overarching policy document that will consolidate and guide all social protection programmes in Botswana. The minister said labour laws are being reviewed to ensure compliance to the ratified International Labour Organisation conventions.
"To date, a tripartite arrangement has been put in place to spearhead the review of the laws with the International labour Office technical assistance.

As part of the strategies going forward, the Labour Market Information Management System is expected to be implemented in the financial year 2019/20.

This information system collects, analyses, monitors and captures labour market information for policy-making decisions geared towards effective human resource planning and implementation," he said.
Source: BOPA