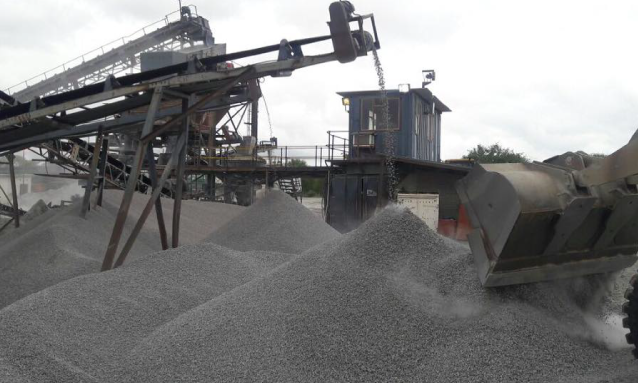 The ongoing tax evasion related investigation against former Directorate of Intelligence and Security (DIS) Director General, Isaac Kgosi has widened.
Local publication, The Monitor this week reported that it had been reliably informed that the five agencies investigating Kgosi had cast the net wider to even probe companies owned by those with links to the former spy chief.
According to the report, the agencies last Wednesday raided Bela Bela Quarries, which has amongst others Kgosi's wife Jennifer and Blackie Marole as shareholders. Five agencies; the DIS, Directorate on Corruption and Economic Crime (DCEC), Botswana Police Service, Botswana Unified Revenue Service (BURS) and Financial Intelligence Agency (FIA) have instituted a major corruption investigation starting with Kgosi.
The Monitor said according to a source; the officers, led by DIS boss Peter Magosi stormed the quarry premises and shut in all the employees as they conducted their search. It was, however, unclear as to whether they confiscated anything. Magosi confirmed the raid and said it was part of investigation against Kgosi.
"We came together as security agencies and decided that we should work together to fight corruption. We decided to start with high profile cases that have been there and that of Kgosi was the first," said Magosi.

"Our raid at Bela Bela was part of the ongoing investigation. I cannot, however, go into details to avoid jeopardising the investigations." 
Magosi said they had started investigating the ex-DIS head for over six months now and was confident that what they have gathered thus far would lead them to charging Kgosi soon.
"The airport arrest was not the beginning. We had been working and we continue to work on the investigation systematically. At some point, we would pop up at a decisive point and other times we would seem silent. But it does not mean that we are done with the matter," he said.
On whether he was not worried that some agents who worked with Kgosi before could sabotage their investigations, Magosi said he was confident that their team was highly trained.
He said they were confident that they their intelligence would enable them to have the best out of the agents they work with to have a credible investigation. Magosi said the security agencies have a lot of work to do in fighting corruption as a block.
"We have a lot of work to do. The government has lost almost P3 billion due to corruption and we intend to go against individuals and companies implicated. We need to recover the money to enable the government to build schools and medical facilities, which are a big concern currently," he said. 
He said they are determined to investigate all pending high profile cases and trace all the money that went missing from the government coffers.
Source: Mmegi
Image source: Belabela Quarries FB page