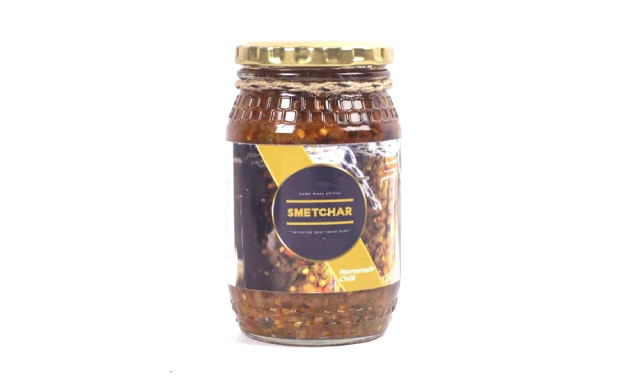 For the longest time, Botswana's retail space being dominated by South African stores has seen Batswana breathe, eat and live the country's imports. But now the tide is well and truly turning as Batswana have started 'doing it for themselves' and producing stand up products to rival the imports we've all become accustomed to! The late Sir Ketumile Masire, who always pushed for a self-sufficient Botswana would be proud! YourBotswana was recently privileged to make the acquaintance of one such Motswana.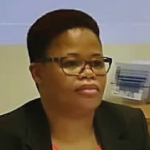 Everywhere you look these days, you can't miss countless locally made products gracing the shelves of our local stores. However, Kgalaletso Moanokeng Mothooagae has gone one further. Kgalaletso has not only produced a finger-licking condiment she's dubbed 'Smetchar' but has also won over the South African market! With Smetchar now fast growing in popularity across the border, there's no doubt that it'll soon be a firm staple in many a local kitchen! 
Passionate Kgalaletso – from Kanye – is a single mother of two and works for Botswana Bureau of Standards as a Food Technologist, which probably makes her the perfect candidate for the venture. Kgalaletso was gracious enough to share with YourBotswana how Smetchar came about and where she sees it going in the next few years and beyond.
---
Smetchar is an interesting name, what does it mean and how did it come about?
The name Smetchar is a combination of my names. I played around with them and got the idea to mash them together with the popular 'atchar', an already familiar concept on the market and here we are hahaha (roars with laughter).
How did the idea for it come about, what was the motivation behind it?
If I'm to be totally honest, the initial motivation was money, pure and simple. However, there was more to it because I was keen to put to practice what I do in my profession as a Food Technologist. This coupled with my passion for this line of work and industry fired me up and spurred me on to follow my dream.
What challenges, if any, have you faced to get the product to this point?
First of all, securing the much-needed capital isn't easy at all! I also had to contend with the complexity that went with the research as well as the production side of Smetchar, which felt like it was going on forever. The process of piloting the product took over 2 years! However, once I put it out there for the sensory evaluations, it soon became evident that not all was lost!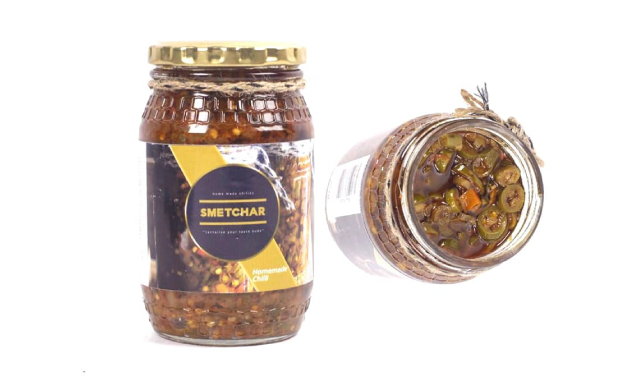 For the evaluation, I used friends and family as guinea pigs. Even those who aren't big on chilli had to do it! Every person I put to the Smetchar taste test had to give me feedback and it was very encouraging because it was all very, very positive!
Paint us a picture of what then ensued off the back of the positive feedback.
Things pretty much spiralled from that point on, in a positive way! I started receiving more and more requests for jars of Smetchar. I didn't make batches and operated solely on the basis of orders received. As word spread, the requests gradually spiked too. It also helped that I didn't rest on my laurels; I took to various social media platforms to market the product. I also attended local markets at weekend to advertise and bring Smetchar to people's attention. All my efforts paid off as interest went through the roof. I still attend local markets to maintain the momentum.
In the process of developing Smetchar, did you ever have moments of self-doubt? If yes, how did you get over them? If not, why was the road to success so easy for you?
Oh gosh yes, I did! I would sometimes wonder if people would like it. Then of course, I agonised over the quality and safety of the product. I wanted to make absolutely certain the product was done just right and hence the length of time the research took. So  I heaved a huge sigh of relief when I received the thumbs up from the lab.
Smetchar is SANAS accredited – the product went through rigorous checks by the South African National Accreditation System in Cape Town to ensure that it meets international standards and passed with flying colours!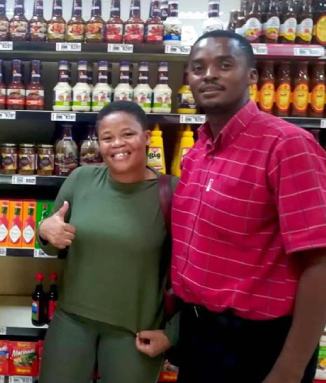 A little birdie tells us Smetchar is already on some Spar shelves in South Africa… that's quite a leap; can you tell us how that came about?
I partnered with a cousin and a friend in South Africa and decided to take Smetchar to the next level. It paid huge dividends because it grew exponentially from that point, capturing the social media audience, demand grew and obviously, production took off. When I first started, my initial batch was like 7-9 jars, which has now swelled to 85-90. For now, the amount we make is driven by demand.
The other milestone was taking the product for proper testing through the labs. When everything was done, the road to the shops was mapped!
Currently, Smetchar is available in about 9 Spars around Johannesburg, 1 in Rustenburg, 1 in Louis Trichardt, Uhuru store in upmarket Sandton and The Chill Out Lounge in Tlhabane (ready to tantalise the bunny chow!)
As Batswana, we're not famed for being supportive of one another, what's been your experience so far?
I think as Batswana, we need to have faith and trust in each other, which I strongly believe would make us stronger as a nation. We should have the belief that we can and will make it, no matter what. Luckily for me, as more and more people learn about Smetchar, more people buy and support it. 
Why should people choose Smetchar over existing products, what does it have that others already on the market don't?
Even though the name implies that there's something "atchar -like' about Smetchar, it's far from it because the main ingredient is homemade chilli. It's made from fresh products and is free from preservatives, which should explain the 6-month shelf life. This is what makes Smetchar stand out; 95% of products on store shelves with extended shelf lives are crammed full of artificial preservatives! And then of course, Smetchar tastes AMAZING!
Kgalaletso works her magic into Smetchar with fresh chilli and green peppers. She also adds fresh onions to cut back on the heat from the chilli. Smetchar is free from allergens, so anybody who can stand the chilli can eat it without the risk of an allergic reaction. 
We hear Smetchar is proving to be a hit with chefs both in Botswana and South Africa, what do you think is the appeal?
Our tagline is "tantalise your taste buds". The truth is, it really does – whether you have good or bad food, you'll be amazed by just how big of a transformation Smetchar gives your food! Because it's cooked, you can either use it to enhance something you're making or food that's ready for eating. It's not only yummy but versatile as well; I think that's why even the chefs are giving it the seal of approval.
What support mechanisms in Botswana are available to aspiring entrepreneurs like yourself to help get their businesses off the ground?
In Botswana, we're truly blessed and spoilt for choice because there are various support structures to choose from. Women can look to agencies such as LEA, CEDA and Women Empowerment. Botswana women could do well to explore them because it would go a long way to helping them advance their ventures.
Away from what must be a punishing schedule, how do you relax, what do you enjoy doing for leisure?
I'm kind of a homebody and love hanging out and enjoying quality time with friends and family and game nights. I enjoy travelling as well.
How and where can people buy Smetchar locally?
I'm currently doing everything from the comfort of my home while I scout for suitable premises. For now, we have a website through which you can place your order. For Botswana customers, purchases can still be arranged via the website. Once the order is placed, I get in touch with the customer. The web address from which you can buy your Smetchar is https://smetchar.co.za. It retails for P50 a jar.
What words of wisdom would you offer aspiring Batswana entrepreneurs?
Business is a tough nut to crack, a total roller coaster, sleepless nights and tears are guaranteed. But even still, never ever give up, just keep going!
Looking to the future, what's next for your brand – where do you see the company going in the next few years?
My plan is to expand my product range to at least 10 more products in the next five years. In the immediate future, I hope to produce a non-spicy offering for those who don't like hot food. All things being equal, ideally in a few months' time. There's still a lot that needs to be done in my country. That's my dream.
---
To grab your jar(s) of Smetchar: https://smetchar.co.za. It retails for P50.