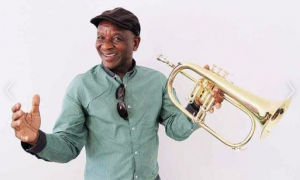 Local Jazz sensation, Socca Moruakgomo is set to tour Europe at the end of February in a bid to promote Botswana tourism and indigenous music.
Speaking recently in an interview, Moruakgomo said the tour would kick off in Milan, Italy; Stockholm, Sweden and end in Berlin, Germany. Moruakgomo said he has formed an ensemble called Kalahari Roses, which features Punah Gabasiane and Mafitlhakgosi Traditional Dance Troupe who will be performing with him.
He further said the fact that it would be the first time ever for him to take a local band along to perform alongside him overseas is very exciting.
He said the idea behind his one-month tour – Moruakgomo European Tour – is aimed at promoting his music as well as to foster cultural exchange.
"This tour means a lot to me, especially because I will be touring with Batswana artistes, a youth band for that matter and our country will be represented well.  It will allow the artistes to learn from other artistes," he said.
The enduring singer said the tour would also give him the opportunity of attracting music promoters to Botswana. Furthermore, this would enable them to experience local music and culture as well as to establish working relations with them. 
"We want to sell our music and rhythm internationally and to engage in fruitful debates that will market our country," he explained.
Reference: BOPA