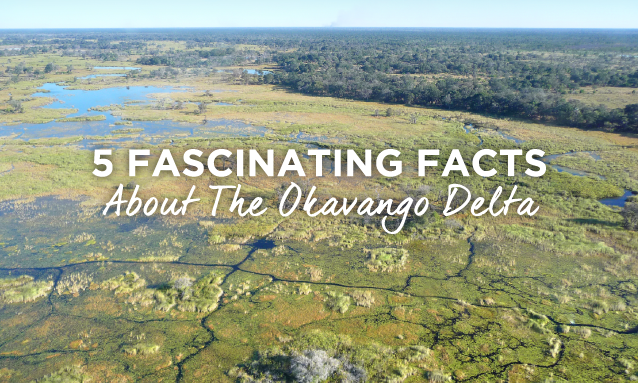 As a general rule, you're likely to be spoiled for choice when booking a safari trip to Africa. After all, there are a plethora of safari holidays to choose from while regions such as Botswana, Tanzania and Kenya offer truly incredible travelling experiences.
One particularly interesting location is the Okavango Delta, which is a vast inland river delta that's located in the northern territory of Botswana. Okavango Delta safari holidays have dramatically risen in popularity in recent years and it's not hard to see why.
But what exactly is the Okavango Delta, and what are the unique facts and features that define this majestic space?
In terms of terrain and ecosystems, the Okavango Delta is renowned for its sprawling grass plains. This area tends to flood seasonally and outside of the extended dry season, during which time its grasslands become lush and the region emerges as a beacon for nearby animals.
At the heart of the Delta is the Moremi Game Reserve, which occupies the east and central areas of the region and is revered as a popular haven for predators and big game species in Africa (namely lions, leopards, giraffes and cheetahs).
While you're able to explore this area by car or on foot, the nature of the Delta also allows you to enjoy your safari on the water. Here, dugout canoes can be used to traverse the region's waterways and see hippos, elephants and crocodiles at close range.
You'll need a guide to navigate this region safely, of course, but it's a once-in-a-lifetime experience no matter how seasoned a traveller you may be.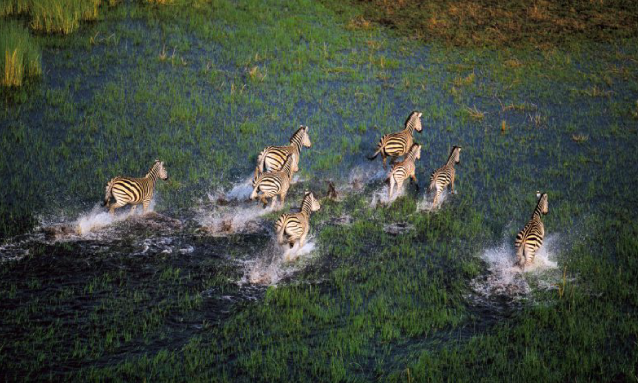 Image source: Discover Africa Safaris
5 fascinating facts about the Okavango Delta
Ok, we hear you ask, but what else do we need to know about the Okavango Delta? This is a frequently asked question and we've prepared 5 interesting facts and information below.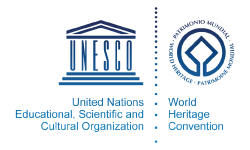 1. In 2014, the Okavango Delta became the 1,000th place to be enlisted as a UNESCO World Heritage Site. In the previous year, it was voted as one of the Seven Natural Wonders of Africa and this offers an interesting insight into its unique appeal.
2. While the Delta typically covers 6,000 square kilometres, it can swell to almost three times its size (15,000 square kilometres) during the wet season in March and August.
3. This may sound obvious, but the Delta is considered to be one of Africa's premium wilderness areas. Largely unspoiled and untapped by man, it's not unusual for up to 260,000 mammals to congregate around the area during this period of time.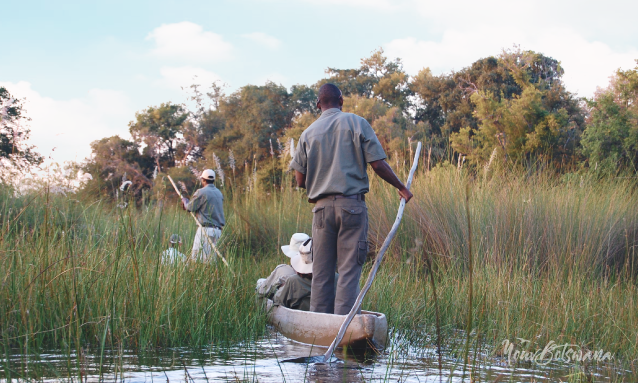 4. We've already touched on the fact that many people enjoy water-based safaris in the Delta, as they ride the waves on a customised "Mokoro" canoe. This is a traditional dugout canoe that was once carved from a felled tree-trunk, although modern iterations of the canoe are manufactured using Eco-friendly fibreglass.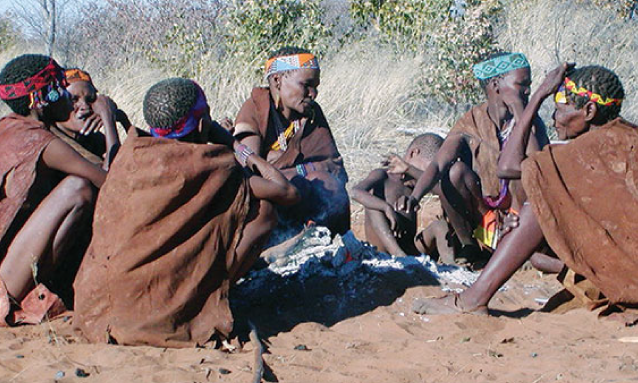 5. We know that the Okavango Delta is home to hundreds and thousands of animals, but you may also be surprised to note that they're not the only inhabitants of the region. In fact, the Basarwa (Bushmen) live in the Moremi Gaming Reserve on the eastern side of the Delta, with up to five tribes frequenting the region for purposes sof fishing, growing crops and hunting.
Source: t2conline.com