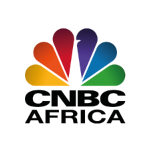 When you observe the strides that Botswana's Maungo Craft continues to make, it's hard to believe they started on their journey through Botswana craft markets! It is that drive and passion that saw the local jam and condiment company participate in last year's W summit at which they sat down for a chat with CNBC's Timothy Maurice. 
De Beers' W summit is a conference that aims to demonstrate the importance of investing in women and girls to build a sustainable future for everyone and to boost the economies of mining communities.
The event brings together outstanding women from all over the world – groundbreaking entrepreneurs, international media personalities and daring dreamers.
Last year's event, at which  Botswana's First Lady delivered a keynote speech, focused on the three C's – Community, Courage and Camaraderie.
Watch Maungo Craft's Bonolo chatting with Timothy Maurice the full here: 
Reference: Maungo Craft Facebook page, debeersgroup.com