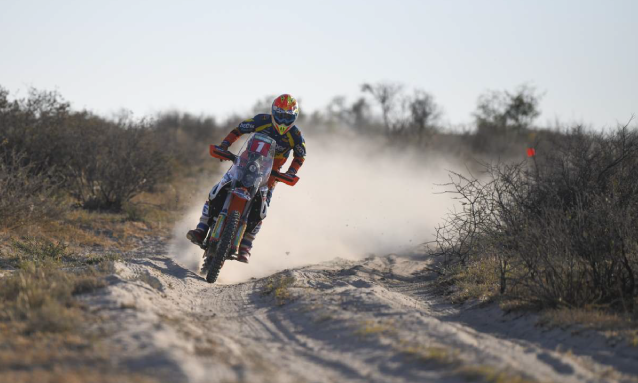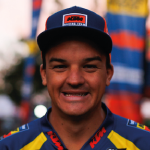 Ross Branch's soaring reputation reached new heights Thursday night when he finished the world's toughest off-road race as the best rookie; a rare feat!
Branch became the second rider from Botswana to participate in the gruelling Dakar Rally in Peru, after Vincent Crosbie in 2017 – and he did not disappoint.
He finished as the best rookie and despite facing challenges attracting sponsorship in the build-up to the race, he firmly put the country on the world map.
"We did it! I honestly can't put into words what this moment means to me… riding across the finish line of THE DAKAR RALLY as the first rookie and provisionally 12th overall! It took so much to get here but this moment makes everything worth it!," Branch said after his historic feat on the night.
President Mokgweetsi Masisi did not waste time congratulating the deserving Branch, a rider who has dominated local and regional competitions.
"I would like to congratulate Botswana's Ross Branch – Kalahari Ferrari – for winning the 2019 Dakar Rally Rookie Award at the world's toughest race, the Dakar Rally, after his 12th place overall finish.

"Well done, we're extremely proud of you. Continue flying the Botswana flag high on the world stage!," the President said in a Twitter message.
Source: MmegiOnline
Image source: rossbranch.com