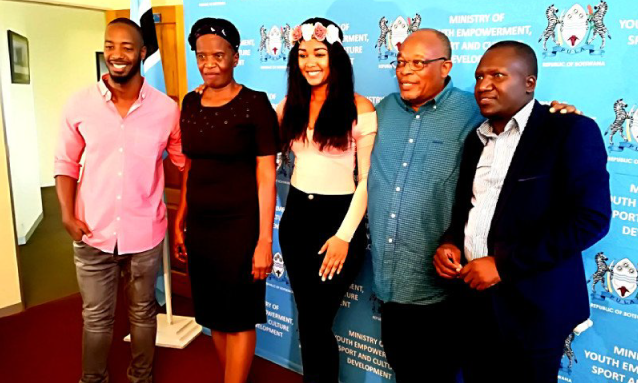 Two Batswana actors have joined the cast of Muvhango, a popular South African soap. The lucky pair, Maxwell Dichi and Sharon Seno started shooting last year following a series of auditions organised by Michael Mosipidi of ABOSPA and Muvhango producer/director, Duma Ka Ndlovu.
Speaking at a press briefing on January 9, Acting Permanent Secretary in the Ministry of Youth Empowerment, Sport and Culture Development, Mogomotsi Kaboeamodimo said he was happy that the actors had bagged roles in a soapie that is very popular in Botswana.
Kaboeamodimo said he was hopeful that the duo would eventually grow and share their skills with others aspiring to get into the industry.
Secretary General of the Association of Botswana Schools Performing Arts, (ABOSPA), Michael Mosipidi revealed that he contacted Duma Ka Ndlovu to come to Botswana on a talent search mission.
"I am happy that Ndlovu is working very hard to assist Batswana actors to find roles in South Africa. We believe that we have produced a lot of actors, but we know very well that we do not have a market," he said.
Ndlovu said the goal was to secure at least three Batswana through the auditions, which led to Dichi and Seno being cast. He said he would like to forge a relationship with the Ministry of Youth Empowerment, Sport and Culture Development, a collaboration through which he believes they can achieve a lot.
He highlighted that Muvhango is just one soap they produce as he's charged with producing three popular South African soapies. 
Muvhango started in 1997 and has  a viewership of  5.5 million. Ndlovu also started Uzalo, which has a viewership of 10 million as well as his latest addition, Imbewu, which is shown on etv. Imbewu attracts two million viewers.
Dichi, who plays one of the lead characters, Gugu's lawyer, started appearing on the show this week. Seno, whose role will see her in a love triangle with James and KK, will debut on January 18.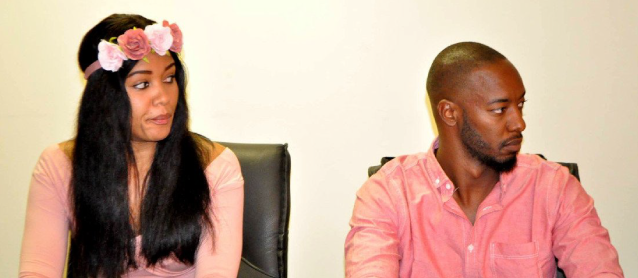 ---
Muvhango is on SABC 2 every weekday at 2100 hrs.
Reference: BOPA, CENE City
Imagery courtesy of CENE City