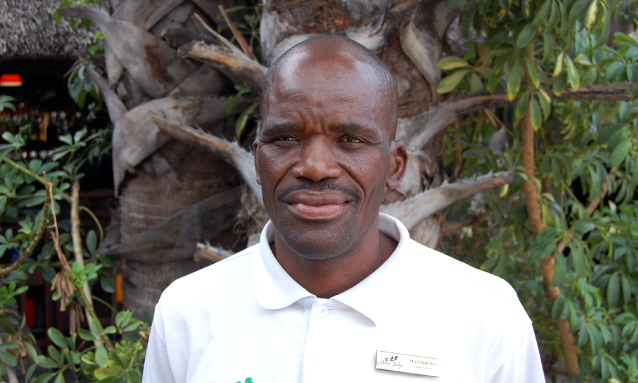 Matthews Mbumbo (Supervisor)
We met Matthews back in 2008 before we moved to Botswana and he was just as fantastic at his job then as he is now! Being one of the oldest members of staff, Matthews also has the most work experience. He gained his impeccable skill through Maun Technical College and has over the years, worked at various establishments including Botswana's esteemed Cresta. Matthews has been working in the Hotel and Catering industry for an impressive 26 years!
He says what he relishes the most is customer feedback because it helps him to continue growing. Because he enjoys meeting people from allover the world, he loves to see the same customers returning to Maun Lodge. Closer to home, Matthews is like a local celebrity because wherever he goes in Botswana, Maun Lodge customers recognise him and always stop him for a chat!
---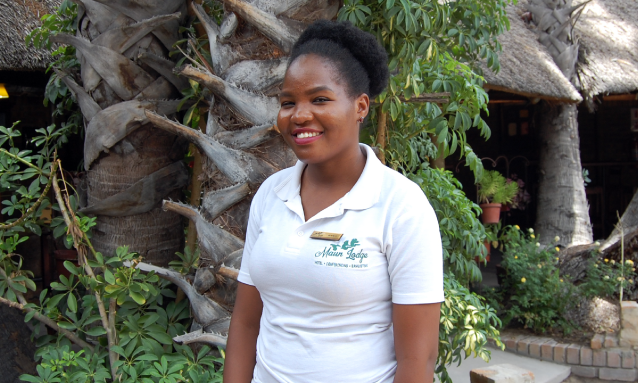 Bianca Samayang (Waitress)
Bianca has been a waitress and cashier at Maun Lodge for 4 years and still enjoys it. She loves meeting people and making friends through work. She started her work experience at Riley's Hotel and caught the bug! She loved it so much she decided to go back to school to gain more qualifications so as to continue working in the industry.
---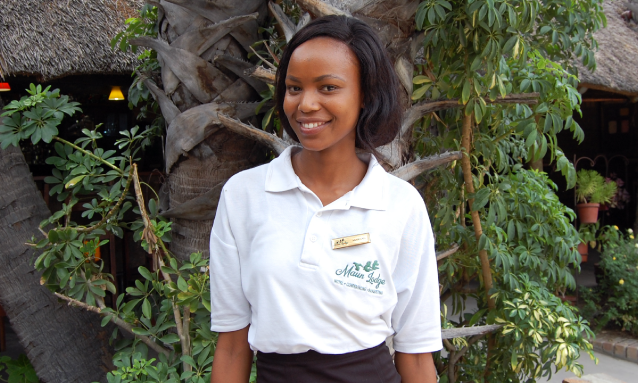 Akofang Keitsemang (Waitress)
At 22, Akofang is one of Maun Lodge's youngest members of staff. She comes from Thamaga, a long way from Maun but says she wanted to enjoy a little freedom away from home. She's been working in Maun for just under 2 years now and still enjoys it just as much as when she first joined Maun Lodge. 
For one so young, Akofang previously worked for a Cresta Hotel in Gaborone and a restaurant at Fairgrounds, both of which she credits with equipping her with her stellar Customer Service skills. She also enjoys meeting people through her job.
---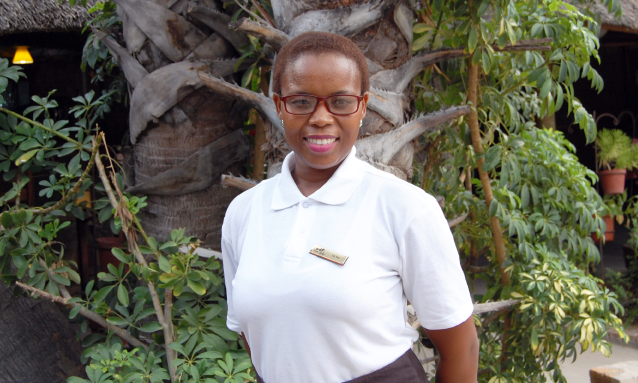 Kemo Kebone (Waitress)
33-year-old Kemo hails from Letlhakane and has been working in Maun for almost a year. She decided to fly the nest for a new experience. She chose to come to Maun mainly because with it being Botswana's tourist hub, it has countless lodges and hotels. She loves being able to meet and interact with people from all walks of life and from across the globe.
Kemo isn't fazed by the challenges she encounters in her job because she views them as an opportunity to improve and grow. She says with supportive managers behind them, she is motivated to always strive to do better.
---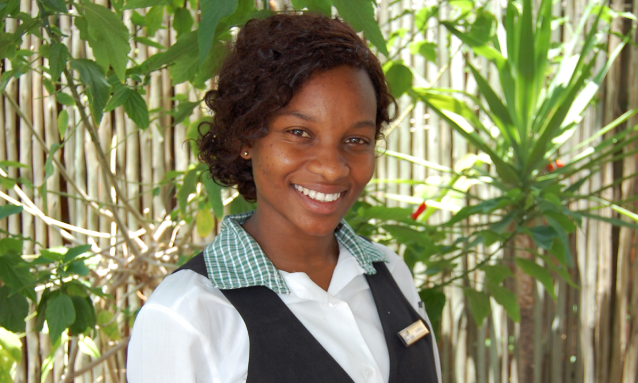 Pamela Dube (Waitress)
Pamela is from Tonota and has been working in Maun for about a year. A chef by profession, she was lured to Maun by the booming tourism activity in the town and its fringes. As a trained chef, she knew she's be spoilt for choice for work but for now, is happy to take the waiting-on job at Maun Lodge to get her foot in.
Considering she's not a trained waitress and had never worked as one before, Pamela insists she enjoys the job and the challenges it comes with. Not one to idle, she says she loves the fact that she's always rushed off her feet and relishes the opportunity of finding solutions to challenges.
---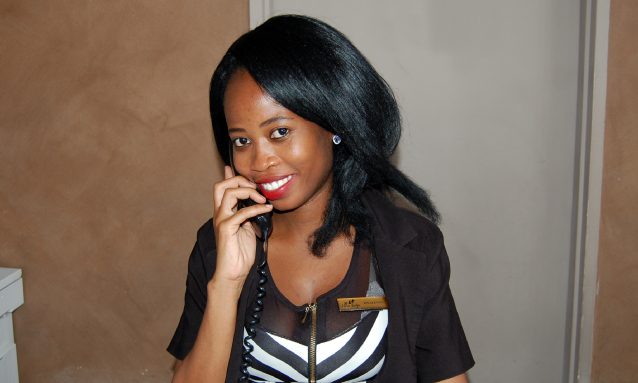 Onalenna Matebu (Front Desk, Reception)
Onalenna has been with Maun Lodge for 5 years, making her one of its longest serving employees. While she admits working the front desk can be challenging, it never dampens her spirit and eagerness to serve the customers. She thrives on the mantra all customers are equal and strives to serve them all equally with the utmost respect at all times. Quizzed about how she acquired her fantastic Customer Service skills, Onalenna says she learnt everything she knows on the job.