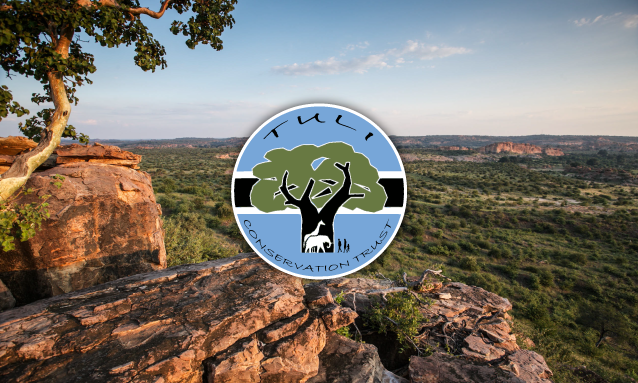 Tuli Conservation Trust is proud to announce the appointment of Former President of Botswana, His Excellency Lieutenant General Dr Seretse Khama Ian Khama, as its founding patron.
His Excellency Seretse Khama Ian Khama played a visionary role in establishing Botswana's world-renowned conservation ethos and continues to provide strong leadership and commitment by working with regional and international conservation organisations.
"The Tuli region is close to my heart and so I am delighted to become founding patron of the Tuli Conservation Trust," said Ian Khama. "I applaud the Trust's efforts to seek sustainable solutions to preserving our natural heritage alongside a genuine commitment to empowering our local communities."
Stephen Lansdown CBE, Trustee, commented:
"His Excellency is very well respected both in Botswana and internationally for his leadership and commitment to conservation. We are honoured that he has agreed to be the Founding Patron of the Tuli Conservation Trust and look forward to working with him and receiving his guidance as we seek to ensure that humans and wildlife co-exist harmoniously in the area."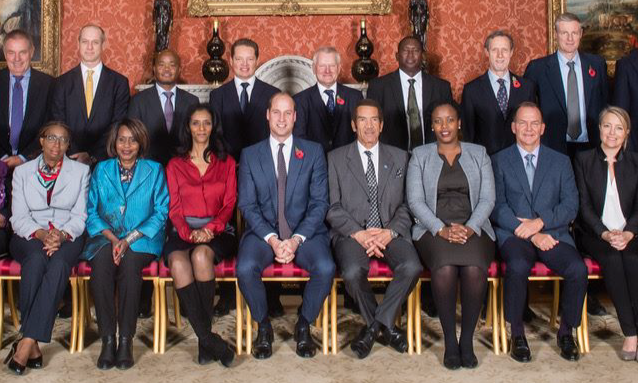 Seretse Khama Ian Khama and Stephen Lansdown CBE pictured above, seated next to and standing immediately behind HRH Duke of Cambridge respectively, at the Conservation Thought Leadership Gathering at Buckingham Palace on 9th November 2018.
The Tuli Conservation Trust is also delighted to welcome Erik Verreynne as Veterinary Advisor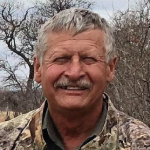 Commenting on the announcement, Erik said:
"I consider the Northern Tuli Game Reserve to be a very important conservation area in Southern Africa and am honoured to be able to assist as Veterinary Advisor to the Trust. I share the Trust's view that conservation areas need to take a holistic approach, not only focusing on the ecology of an area but the socio-economic drivers of the neighbouring communities to ensure viable and sustainable co-existence.

The health of the environment is closely linked to the health of the people and their livelihoods.  I look forward to helping the Trust with wildlife veterinary issues, research and empowerment of communities relating to animal health."
Dr FJ (Erik) Verreynne qualified in 1990 as veterinary surgeon and subsequently completed a M. Phil. (Wildlife Management) degree at the University of Pretoria. For the past 20 years he has been involved with various aspects of wildlife conservation, management and research in Southern Africa. He has been resident in Botswana since 2002 and has an intensive knowledge of the region, country and its environment.
Erik is registered as a veterinary surgeon with The Botswana Veterinary Medical Board, the South African Veterinary Council and The Royal College of Veterinary surgeons. He is a member of the South African Veterinary Association Wildlife Group, the technical committee of the Kalahari Conservation Society and the Botswana Rhino Management Committee.
---
About the Tuli Conservation Trust
Tuli Conservation Trust is a charitable organisation in Botswana established to protect and enhance the Northern Tuli Game Reserve by finding sustainable solutions to enable human/wildlife coexistence.
The Northern Tuli Game Reserve is a precious wilderness asset in a strategic location where Botswana meets its neighbours South Africa and Zimbabwe at the confluence of two great African rivers, the Limpopo and the Shashe. The Reserve forms the cornerstone of the 5,909 square kilometre Greater Mapungubwe Transfrontier Conservation Area, one of a series of Peace Parks established in Southern Africa to jointly manage natural and cultural resources across international boundaries.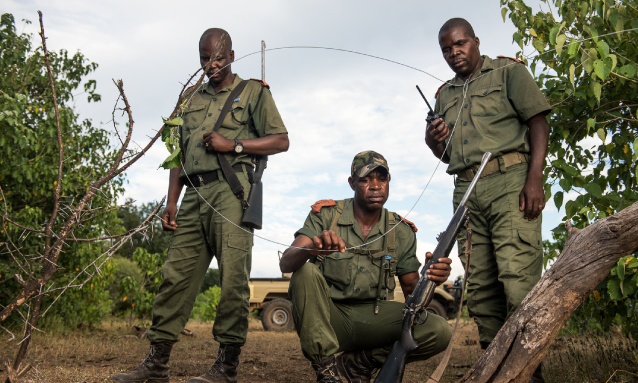 The Tuli Conservation Trust works in partnership with key stakeholders, government agencies and NGOs and encourages tourism as a major form of land use which is supportive of the Trust's aims. The Trust's objectives are fully aligned with, and supportive of, the national vision of the Botswana government; global conservation strategy to preserve key at-risk species including elephant and lion; and the local community through employment, empowerment, education and protection of livestock and crops.
For further details please see www.tulitrust.org