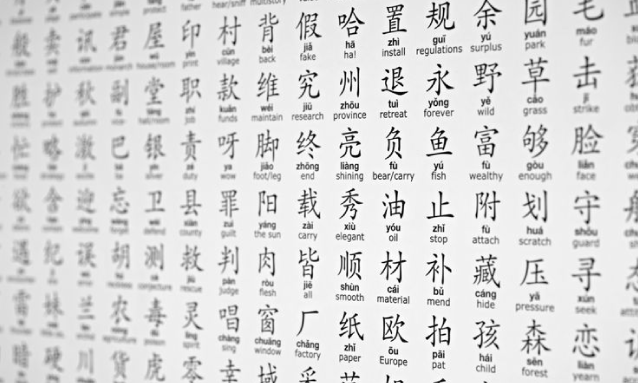 A burst of enthusiasm about learning the Chinese language is seen among the young people in Botswana as a way to gain a competitive advantage in the job market.
In Francistown, Botswana's second largest city, some students were recently awarded their certificates for completing the first level of the Chinese language and culture study at the branch campus of the Confucius Institute at the University of Botswana and many believed that learning Chinese would increase their chances of getting a job in the future.
Botswana's unemployment rate is estimated at 20 percent and 60 percent of the estimated 2.1 million population are of working age. Job opportunities are dwindling fast, many said. Kemo Padipadi, 31, who just passed her Level 1 exam, is jobless and ekes out a living through buying clothing items and hair extensions from China online for reselling.
"My wish is to visit China regularly and purchase straight from the manufacturers," she said with a wide smile gazing at her certificate, noting that it is going to be "easy to do business with the manufactures because I now know their language."
Besides business interests, Padipadi said Chinese is "an interesting language to learn." She hopes to teach others or translate for people when she finishes her studies. The Chinese language study programme offered at the university is divided into six levels. Students who finish all of them will be able to read Chinese and speak the language fluently, said Feng Bing, Padipadi's teacher. Feng had been teaching the Chinese language  at the Confucius Institute in the capital city Gaborone since January  before she was transferred in September to the newly-opened branch campus in Francistown.
"We are barely four months old in Francistown. However, we have since enrolled close to 150 students," said Feng.
Most students are learning faster than Feng expected. She said they are learning "with enthusiasm," and all her students have pretty good pronunciation of Chinese words and are able to construct sentences in Chinese, reaching level one in the language study.
Feng's words were confirmed by Faith Tshabo, a student who said "Ni Hao" (hello) to a Xinhua reporter after receiving the certificate. Tshabo, who holds a degree in journalism, wants to be a translator when she finishes her studies.
Kushata Butale, who has studied in China for three years, said she fell in love with the Chinese language and culture almost a decade ago. She is the only student at Level 5, speaking fluent Chinese. Butale hopes to open her own consulting office to help local young people to study in China; assisting them with their visa applications and all the related procedures.
She wears a T-shirt inscribed with the word "Ni Hao" in big Chinese characters.
"It helps me to market myself and also shows how proud I am that I speak Chinese. This makes me feel great," she said.
Source:  xinhuanet.com