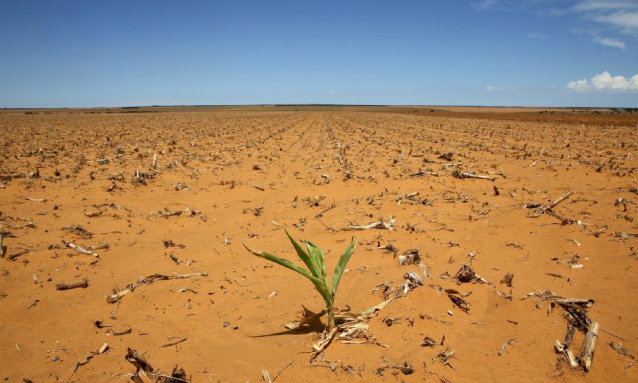 Another bout of El Nino-induced drought is set to hit the Southern African Development Community (SADC) this rainy season. In 2016, a severe drought episode left more than 30 million families hungry.
This was revealed recently at the 22nd Southern African Regional Climate Outlook Forum (SARCOF) review held in Maun town in north-western Botswana. The Coordinator for Resilience Hub for Southern Africa, Dr Lewis Hove said Southern Africa is expected to receive low rainfall in 2018/19 as the rainfall forecast shows a normal to below normal outlook in most parts of the region.
He said the possibility of below average rains presents risks that require adequate preparedness and contingency planning. According to Hope, such a forecast shows potential risks to the agricultural sector including limited water availability, poor grazing conditions, heat stress to crops and livestock, as well as increased fires due to high temperatures. He said there is also the potential for false starts and dry spells.

Hove warned that since the situation may adversely impact on regional household food security and necessitate negative coping strategies, there is the increased likelihood of illegal, unregulated and unreported fishing, deforestation and poaching activities.
Dr Prithival Booneeady, a SADC Secretariat representative at the forum, said the provision of weather and climate services to the climate sensitive socio-economic sectors such as infrastructure, water, transport and energy sectors helps to prevent and minimise loss of investment from the impact of adverse extreme conditions and weather. Dr Booneeady is of the view that improving a regional early warning system would be a key factor in the weather-ready and climate-smart concept.
"The concept implies the use of the meteorological information that sustainability increases productively, enhances resilience adaption, reduces greenhouse gas emissions mitigation where possible and enhances the achievement of national and regional development goals.

Climate smart is the underlying success factors for the achievement of the SADC sustainable regional integration development strategy," he said.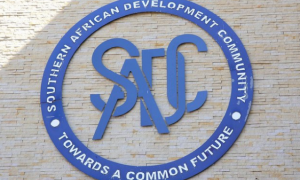 Meanwhile, the SADC Secretariat hosted the 2018/19 Seasonal Preparedness Planning Workshop in Windhoek, Namibia, from December 17-19, 2018. In a statement, the Secretariat explained that the workshop is in line with the SADC Regional Disaster Risk Reduction (DRR) Framework, which provides for seasonal disaster preparedness planning at national and regional levels to mitigate all forms of disaster in the region, which are linked to hydrometeorological factors.
The 2018/19 seasonal disaster preparedness planning is one of the recommendations from the 22nd Annual Southern Africa Regional Climate Outlook Forum (SARCOF-22), which presented a consensus outlook for the 2018/2019 rainfall season over the SADC region.
Speaking at the event, SADC Director of Food, Agriculture and Natural Resources (FANR), Domingos Gove, said the overall goal of the three-day meeting was to contribute to the substantial reduction of disaster risk and losses in lives, livelihoods and health and in the economic, physical, social, cultural and environmental assets of persons, businesses and communities. He said the projected El Niño conditions with below normal rains and high temperatures painted a threatening picture in terms of rainfall performance and by implication, food production.
The workshop brought together DRR experts from the SADC region and beyond and successfully fulfilled its specific objectives in reviewing the national and regional disaster contingency plans for the 2018/19. It put specific focus on implications of the potential impacts of El Niño and management of key outbreaks. Among others, the workshop:
developed a response monitoring mechanism for tracking seasonal developments for drought and key outbreaks such as Ebola, cholera and hepatitis E;
facilitated the sharing of tools, experiences, challenges, best practices and lessons learnt related to disaster preparedness planning in the SADC region; and
also conducted regional technical validation of key strategic DRR documents under development in support of the SADC Regional DRR.
For its part, Botswana's Department of Meteorological Services said it is expecting the period between January and April 2019 to be a generally normal to slightly below normal rainfall season.
Botswana's Acting Deputy Director in the Department of Meteorological Services, Radithupa Radithupa said normal rainfall for the period between January and March will range from 100mm to 320mm. He said overall, a near normal but hot season is expected, further adding that increased chances of more rainfall towards the end of the season in some areas is expected.
Source: southerntimesafrica.com