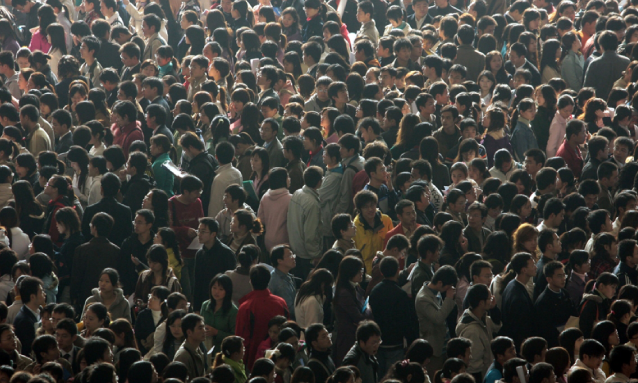 Botswana is about to experience a surge in Chinese tourists following the relaxation of VISA regulations, that is if trends from similar developments are anything to go by.
When Morocco declared a Visa exception in June 2016, the number of Chinese travellers to the country soared by 440%, Tunisia's Chinese arrivals surged 215% when they did the same in February 2017 and Angola saw a surge of 85% when they simplified their VISA application procedures in January 2018.
This was revealed by Olivier Ponti, Vice President of Insights for ForwardKeys, who presented his findings at the first Africa Leaders Forum organised by the World Travel and Tourism Council (WTTC) in Cape Town recently. The move, which has received wide applause, was due to be rolled out from November 24. And if at conception it targeted the Asian market, it tallies with the steps that President Masisi has been deliberately taking to win over Chinese investors. The President insisted that he would prefer to see a turnaround in immigration policy, saying he wanted to see it facilitating investors' arrivals rather than frustrating them. Although this primarily targets Africans, it appears there will be a positive consideration given to other nationalities.
"BFTU as a member of the African Trade Union Migration Network (ATUMNET) has been championing this cause for an improved integrated Africa under her "Visa Open Africa" campaign. 
This campaign was developed to achieve the implementation of the July 2015 Johannesburg AU Heads of State Summit declaration on "Migration and Development", which among other laudable positions stated that the Member States shall work towards the realisation of visa on arrival for ALL persons bearing African passports," said BFTU Secretary General Thusang Butale (pictured below) in a statement.
In fact, this step added to the accolades the country has already been receiving for its sustainable tourism model. Tourism Minister Tshekedi Khama was recently the toast of the Africa Leaders Forum, during which he shared Botswana's success story. He placed Botswana's uniqueness as rooted in receptiveness and the fact that the country was protected rather than colonised.
"We were fortunate that we never had to say this was taken from us. Botswana had a very definite position of what it wanted to achieve. We were not aggressive towards our neighbours and were more receptive of them. This is what made our DNA," he said.
The minister declared that for Botswana, the deliberate policy was for sustainability, even when reducing volumes. 
"This business of we are all going to get along won't work for us," he said, hailing the move of offering VISAs on arrival as a step that will remove the add-ons. "We can now be the final destination," he said.
Source: allafrica.com
Featured image credit: China Photos