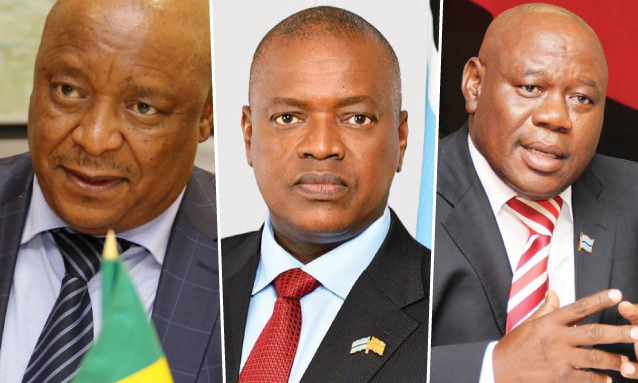 Just as previous presidents were given time and space to implement the vision they had for the country, President Mokgweetsi Masisi should also be supported to introduce his own governing style.
Mineral Resources, Green Technology and Energy Security Minister, Eric Molale, said this when contributing to State-of-the-Nation Address debate at the National Assembly on November 3. Molale said it was unfortunate that some people were questioning President Masisi's reforms, with some even questioning if that means he had disagreed with policy decisions taken when he was Vice President.
"When President Sir Ketumile Masire left office, his successor Dr Festus Mogae introduced his own policy directions or areas of focus, such as focusing on the fight against HIV and AIDS. Then we had Lt Gen Seretse Khama Ian Khama who also had his own leadership style. Now we have President Masisi and some people are questioning his right to be different.
He should be allowed to implement his own plans just as his predecessors did," Mr Molale said.
Mr Molale singled out the Leader of the Opposition, Mr Duma Boko for his criticism of Dr Masisi, saying there had been a lot of grandstanding and playing to the gallery in Mr Boko's response to the SONA.
"Mr Boko went as far as to question where the President was when decisions were made in the previous administration and a recent question from the Serowe Kgotla was quoted. But any leader needs to implement his own ideas in government, what President Masisi is doing is not peculiar. 

The President was also honest about our government's accomplishments and challenges," Mr Molale stressed.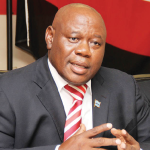 Meanwhile, Minister of Defence, Justice and Security, Shaw Kgathi, praised President Masisi for being a visionary leader whose speech spelt out the hope for an all-inclusive society that does not leave anyone behind. He cited the example of the decision by the government to extensively consult with communities and other stakeholders on reviewing the hunting ban, as well as national symposiums featuring different stakeholders on issues such as democracy and human rights.
"This shows that we have a President with a vision, who inspires hope of better lives, for a prosperous future. The people in my constituency, who often come into conflict with the huge elephant population were particularly happy with the consultations on the hunting ban review and we are clear that we want hunting to be allowed," he said.
Source: BOPA