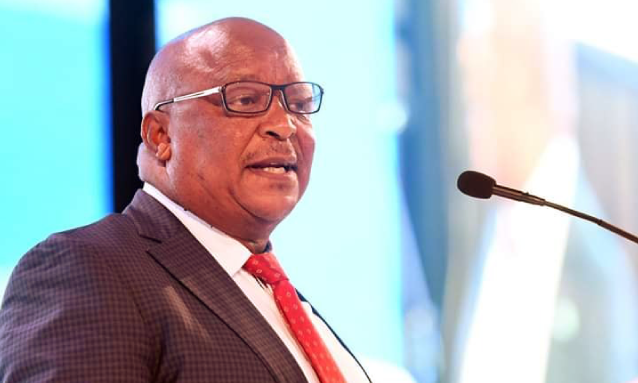 Botswana's Mining Resources, Green Technology and Energy Security Minister, Eric Molale has challenged De Beers Group to emulate Chinese companies operating in Botswana by employing locals in expert positions.
Addressing journalists recently ahead of a scheduled tour of the mining giant's Orapa, Damtshaa and Letlhakane Mines (OLDM),  Molale expressed concern that most expert positions at the mining entity are held by expatriates. De Beers Group is an international corporation that specialises in diamond exploration, mining, retail, trading and industrial manufacturing sectors. It has operations in 35 countries and mining takes place in Botswana, South Africa, Namibia and Canada.
"My wish is to see Batswana (citizens of Botswana) at least owning the trucks that are used at the mines and not De Beers. It is my hope that De Beers emulates what is happening at the construction companies being run by the Chinese investors," said Molale.
According to Molale, the Chinese are employing locals and offer them expert positions within the construction sector. The minister said the Chinese investors have gone to the extent of transferring the necessary skills to the non-skilled locals. He said the development has resulted in locals being equipped to the level of having the capacity to hold expert positions.
The minister also went on to praise the Chinese investors in the textile industry for transferring skills to locals. He said the up-skilling of locals has assisted many of them  in starting their own businesses after acquiring the knowledge from the Chinese.
"However, this is not happening in the mining sector. We want to see Batswana filling the expert positions other than occupying most positions in the cleaning and driving for example," explained Molale.
He said Botswana needs a paradigm shift in the mining sector' s localised human resource since it is the main driver of the southern African country's commodity driven economy.
"Diamonds are a resource of significant importance for Botswana and must translate into a better life for its citizenry," he said.
Bruce Cleaver, the De Beers Group Chief Executive Officer, promised to do everything within their power change the status quo.
Source: xinhuanet.com
Image source: BWgovernment Facebook page