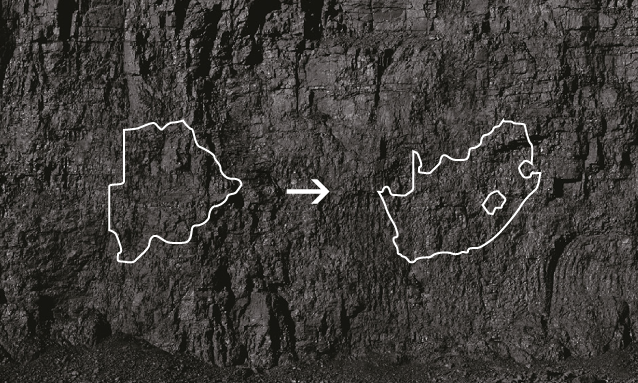 Minergy, a coal mining and trading company, is steaming ahead on its Masama Coal project in Botswana from which it expects to supply coal to the South African market by February 2019.
The company is the first to hold a mining licence for an open-pit coal mine in Botswana where diamond mining has dominated the economy. Although the country has known of coal reserves of more than 200-billion tons, it only has one operating colliery which supplies its Morupule power station.
Minergy's Masama coal mine has a life of 100 years and is expected to produce 2.4-million tons a year.
Although the Botswana government's relative inexperience in coal mining has caused some teething problems, the coal project, located near the small village of Medie 50kms north of Gaborone, is now forging ahead. At a site visit recently, the operations appeared to be taking shape with the pit digging well-advanced.
"The progress has been exceptional. We've met all our self-imposed targets and we'll be in production in February, six months after receipt of the mining licence. That's unheard of," said Minergy CEO Andre Bojé (pictured below).
The first coal will be bound for SA.  Despite being in another country, the Masama coal has a logistical advantage over other South African coal producers to supply industrial users in the northern parts of the country, such as cement makers, said John Astrup, Minergy Director and GM.
"Of all the Botswana coal, we are about as far south as you get; we are closest to the cement market," he said.
Once in production, the company plans to list on the London Stock Exchange's Alternative Investment Market (AIM). Bojé said the AIM listing was necessary to ramp up production to 2.4-million tonnes a year by the end of 2019.
According to Minergy Chief Financial Officer, Morné du Plessis, the company had raised 100m pula (about $9.5m) in Botswana, but the ability to raise more funding in the country was limited.
"In London, they could give you anything from £10m to £25m," he said. "That's significant money and that's when you can do acquisitions, or open another mine. It fits with our growth strategy."

On AIM, said Bojé, they like mining. "They like Africa and they specifically like Botswana."

"Generally, coal is an attractive investment at the moment," he said.

"During the past 18 months, thermal coal prices increased by 33%, making it one of the world's top five highest-performing commodities," he said. "The price of coal is rising, there is a deficit in supply and a strong demand, especially in the developing world, which is driving up the prices and keeping them high."
Source: businesslive.co.za