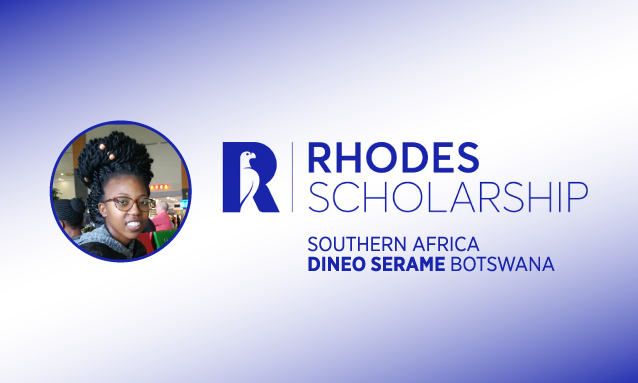 Dineo Serame, a University of Botswana graduate (class of 2018) in Mechanical Engineering has won the 2018 Rhodes Scholarship. The scholarship, valued at about 3-million pula, will see her start her graduate studies at the University of Oxford in October 2019. 
During the interviews held at Rosebank Johannesburg on 17 November 2018, Dineo beat some of the best graduates from Botswana, Malawi, Lesotho, Swaziland and Namibia to win the coveted prize.  The Rhodes Scholarship,  among the world's most prestigious,  pays for some of the world's finest minds to study at the University of Oxford. 
---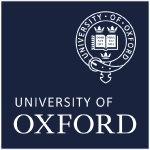 The Rhodes Scholarships are postgraduate awards supporting exceptional all-round students at the University of Oxford. Established in the will of Cecil Rhodes in 1902, the Rhodes is the oldest and perhaps the most prestigious international scholarship program in the world.
It targets students from Australia, Bermuda, Canada, China, Germany, Hong Kong, India, Israel, Jamaica & the Commonwealth Caribbean, Kenya, Malaysia, New Zealand, Pakistan, Southern Africa (including South Africa, Botswana, Lesotho, Malawi, Namibia and Swaziland), Syria, Jordan, Lebanon and Palestine (SJLP), United Arab Emirates, United States, West Africa, Zambia and Zimbabwe.
A Rhodes Scholarship covers: All University and College fees; the University application fee; a living stipend (£14,276 per annum 2016-17); one economy class airfare to Oxford at the start of the scholarship and one economy flight back to the student's home country at the conclusion of the scholarship. The basic tenure of the scholarship is two years, subject always, and at all times, to satisfactory academic performance and personal conduct.
Age: Age limits vary between constituencies and range from a minimum age limit of 18 to a maximum of 28 by 1 October of the year following selection. In most constituencies, the age limit is 24 or 25.
Applications for Rhodes Scholarships open during the spring and summer of the preceding year. Deadline varies per country but is around July-October of the preceding year you wish to study. 
---
Congratulations, Dineo! We at YourBotswana wish you the very best of luck for your studies at Oxford.
---
Source: The Wrap Facebook page, rhodeshouse.ox.ac.uk