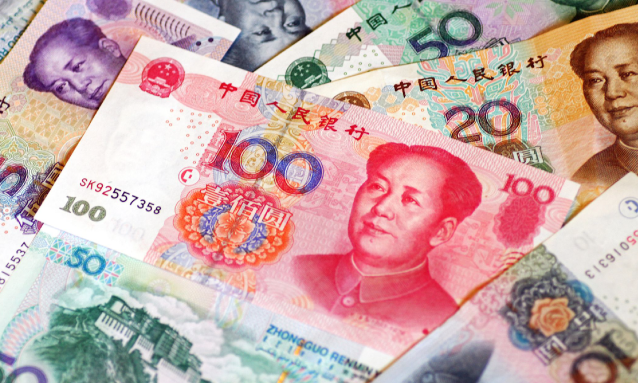 Botswana is set to use the loans it received from China to finance its rail and road infrastructure, it emerged this week. This was revealed by Botswana's Minister of Finance, Kenneth Matambo when briefing reporters in Gaborone. Botswana and China signed letters of exchange on human resource development at the same press briefing.
According to Matambo, his ministry is waiting for technical experts from China to assess rail and road projects, which will be financed through loans from China International Development Cooperation Agency (CIDCA).
While Matambo did not disclose the size of the loan, reports indicate that Botswana is seeking a 12 billion pula (US$1.09 billion) loan for transport infrastructure.
The minister said as part of the assessment for the projects submitted, it is a requirement to undertake a technical survey that will provide guidance on the feasible projects, after which negotiations for funding will commence between Botswana and China.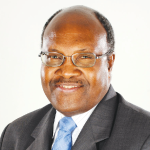 Matambo added;
"Currently there is no commitment for the funding of these projects, discussions will ensue once the technical surveys have been completed but for projects deemed feasible."
The Minister for Presidential Affairs, Governance and Public Administration, Nonofo Molefhi, and China International Development Cooperation Agency Vice Chairman, Zhou Liujun appended their signatures to the letters. The letters will serve as the framework for strengthening cooperation in human resource development and promoting personnel exchanges between Botswana and China.
Minister Molefhi said as a growing economy, Botswana desires to be self-sufficient in human capital development and as such, China could give impetus to such a development. He also said China has proven to be the ideal partner in doing so because the country has a wealth of expertise in the human resource development area, which will benefit other sub-sectors of the economy.
"As we aspire to be a high-income economy by 2036, we should take advantage of the opportunities that have arisen from the framework of the Forum on China-Africa Cooperation (FOCAC)," said Molefhi.
For his part, CIDCA Vice President, Zhou Liujun said the technical team is due in Botswana sometime this year to assess the projects. Zhou said the purpose of his visit was to promote friendly cooperation and to follow up on the implementation of FOCAC outcomes.
He said China has so far trained some 1,100 people under the bilateral training cooperation and planned to train a further 170 Batswana in different areas this year although the figure has since increased to 209. Zhou said the human resource capacity building is part of the process aimed at assisting Botswana in its quest to promote industrialisation.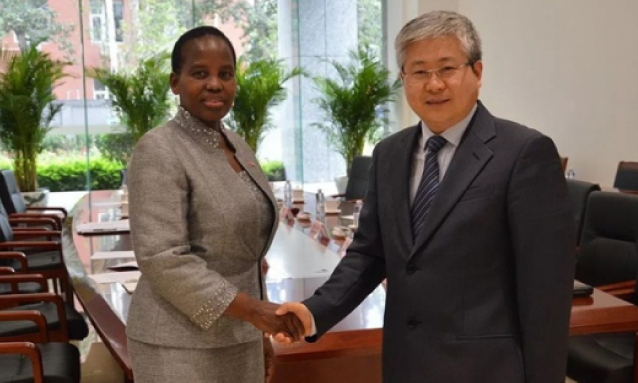 CIDCA vice chairman, Zhou Liujun meets with Botswana International Affairs and Cooperation Minister Unity Dow.
Source: southernafricatimes.com