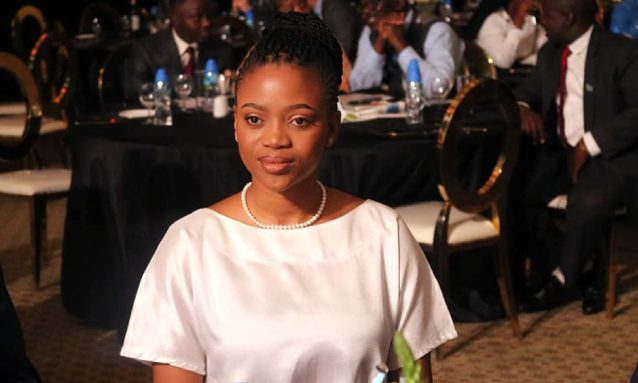 The Minister of Investment, Trade and Industry, Bogolo Kenewendo says Botswana has an incentive structure in place for investors. Responding to a question in Parliament, Kenewendo said companies that fit the definition of manufacturing are afforded 15 percent corporate tax as opposed to the normal 22 per cent.
Kenewendo said in addition, these companies enjoy tax exemption on withholding tax when distributing dividends interest, royalties and management fees to non-resident directors and shareholders. She said there is also an applicable exemption from capital gains tax when these IFSC companies dispose of assets in a subsidiary where the IFSC company's ownership exceeds 25 per cent.
"IFSC companies are afforded a tax credit of up to 15 per cent of taxes incurred in countries where Botswana does not have a double taxation avoidance treaty," she said.
Kenewendo further said through the SPEDU revitalisation strategy, companies operating in the manufacturing, agriculture and tourism sectors enjoy competitive incentives package.
She noted that the main incentive for the region is a corporate tax of five percent for the first five years and 10 percent thereafter as well as 30 percent offtake agreement.
She went on to inform Parliament that companies accredited to Botswana Innovation Hub (BIH) are also afforded a lower corporate tax rate of 15 per cent in addition to other enabling arrangements such as access to the innovation fund and clustering in the BIH building.
Kenewendo indicated that the government is in the process of finalising incentives for companies that are to be established in the zones. She highlighted that that would improve Botswana's attractiveness as a globally renowned investment destination of choice.
The minister went on to say that in the 2017/18 financial year, her ministry through the Botswana Investment and Trade Centre (BITC) facilitated P1 billion of foreign direct investment inflows into Botswana compared to P1.5 billion in 2016/17. Additionally, Kenewendo said in 2017/18 financial year P1.78 billion was generated from domestic investment and expansions compared to P1.58 billion in the previous period, underscoring the increasing confidence of local investors in the economy.
"The new investments made in 2017/18 resulted in the creation of 3,050 jobs compared to 3 150 in the preceding year," said Minister Kenewendo.
Furthermore, she noted that if the need arises, the incentives framework would be reviewed to take into consideration the new global developments as well as to keep pace with competitor economies.
"For these frameworks, the government conducted exhaustive global benchmarking surveys with advanced economies including Kenya, China, Rwanda, South Africa, Ireland, Mauritius, United Arab Emirates, Malaysia and Singapore," she concluded.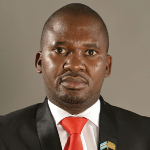 Boteti East MP, Sethomo Lelatisitswe (pictured right) had asked the minister if there were any incentive frameworks for investors and if they were still relevant. He also asked the minister to state the number of investors attracted to Botswana and the number of jobs created, if the ministry would review these frameworks as well as when and where government benchmarked these frameworks. 
Reference: BOPA
Image source: BWgovernment Facebook page