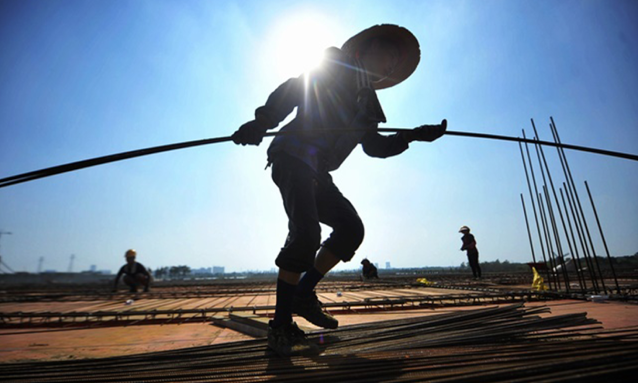 At several sites in Gaborone, Chinese construction crews are working overtime on building projects. They are a microcosm of the Chinese stamp on the city. The sound of construction seems to be telling the world the story of China in Botswana.
Botswana is a land-locked country located in southern Africa and bordering Namibia, South Africa, Zimbabwe and Zambia, with a total area of 580,000 square km and a population of 2.26 million. 
In past decades, it climbed from one of the most impoverished countries in the world since its independence in 1966, to one of Africa's richest countries. With its rich diamond resources and relatively open and transparent political and business environment, its economic level is steadily rising, with a GDP per capita of $7,596 in 2017.
Despite being known as the "diamond kingdom," Botswana has always been well prepared to diversify its economy and explore opportunities for international business cooperation. China, apparently, is an important player in achieving its goals.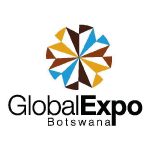 Investment brings vibrancy
The 13th edition of its premier business to business (b2b) and multi-sectoral expo known as the Global Expo Botswana was hosted by the Investment and Trade Center (BITC) from October 30 to November 2 in Gaborone, Botswana.  To attract potential Chinese business partners eyeing future market opportunities in Botswana, the Botswana Embassy in China invited the Global Times as the only Chinese media to report on the whole event.
Since the 1960s, three of the world's most abundant diamond mines have been discovered in Botswana. By establishing a joint venture with De Beers, the world's largest diamond producer, to mine, produce and sell diamonds, Botswana's national revenues have shot up. Botswana quickly became a middle-income country due to its rich natural resources.
Botswana has rich copper, nickel, coal, iron ore and uranium ore and ranks at the third-largest source of minerals in Africa. Tourism and cattle rearing are also core economic industries.
Despite its diamond bonanza, Botswana is always making efforts to diversify its economy and embraces the challenge of attracting quality investors. Hosting a global expo is an indication of its efforts, suggesting the country aims to build a platform for enterprises to attract foreign capital and to promote trade.
The Expo was hosted under the theme "Seizing opportunities through networking with global business leaders." A total of 291 enterprises from China, South Africa, South Korea, Zimbabwe and other countries participated in the exhibition, covering a wide range of fields including agriculture, information and communication, machinery and equipment and manufacturing.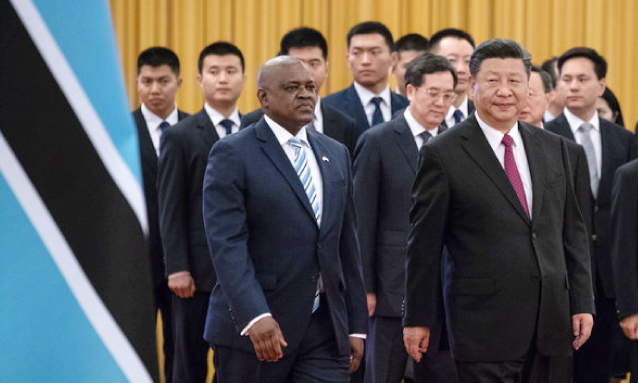 This year's agenda included topics such as "How Botswana can successfully diversify its economy away from a single resource," "What Botswana needs to do to catch up with the fourth industrial revolution" and "Pan-African economic growth opportunities," touching on many international hot topics.
At the expo, the presence of Chinese guests was apparent. Dong Kun, the chief representative of the China-Africa Development Fund (CADFund), said in a statement that many African countries have high unemployment rates and young people are out of work because of a lack of factories and markets. Chinese companies are building factories and expanding markets in Africa, making important contributions to solving local employment problems.
The CADFund has been actively promoting Chinese enterprises' investment in Africa and played an important role in the infrastructure construction, technological progress, foreign exchange earnings and employment increase in the host countries, which has been generally welcomed by the African side.
The investments inject vibrancy into China-Africa economic and trade cooperation in the new era, to strengthen Africa's capacity to develop on its own and enhance Africa's competitiveness in the global economic landscape.  Dong firmly believes that despite the many difficulties and uncertainties, the fund will continue to contribute in the future in areas such as health care and education.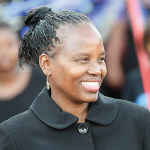 Attaching importance
Unity Dow (pictured), the foreign minister of Botswana, told the Global Times that Botswana always keeps a close eye on China's development and seeks win-win cooperation projects. She said the Belt and Road initiative is a great idea and Botswana wants to be deeply involved, seeking more opportunities for collaboration and building a broader platform for local businesses.
Dow believes that compared with other African countries, Botswana has the advantages of abundant human resources, a high penetration rate of English and quick adaptation to various industries through training. In addition, the government offers a generous tax policy to foreign businesses in Botswana. The country will win the favour of investors by making best use of its advantages.
A young Botswana man warmly greeted the Global Times reporter, saying his Chinese name is "Xiao Hu (Tiger)." He originally worked in Gaborone before he was hooked by China when he overheard his colleagues talking about it. In 2010, he visited the country in person and then determined to apply for an MBA program at Nanchang University, East China's Jiangxi Province.
After graduation, Xiao Hu did an internship at an international trading company in Shanghai, getting considerable inspiration about Sino-Botswana trade work. In 2014, he returned to Botswana and set up a company specifically to help African enterprises import Chinese goods at a lower price and through more efficient channels, while helping Chinese investors find projects in Africa. "Going to China was the best decision of my life," Hu told the Global Times.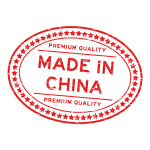 Chinese brands 
The central business district (CBD) in Gaborone is home to such landmarks as the bank of Botswana, the Huawei group offices, the Supreme Court and giant statues of three chiefs. Asphalt roads, clear road signs, high-end residential buildings along the street, hotels and the traffic flow are all manifestations of the city's good infrastructure construction.
Yue Peng, a Chinese businesswoman who has lived in Gaborone for nearly 20 years and runs a Chinese restaurant in the CBD, has witnessed the region's rapid development.  She told the Global Times that Chinese companies have been instrumental in this process. Looking out the window, she said, at least six to seven buildings in the area were completed with the help of Chinese companies. This is just the tip of the iceberg. The Gaborone sewage treatment plant, the multi-purpose teaching room at Botswana University and facilities at a local hospital are all part of this. 

In addition to architecture, Chinese manufacturing is also closely related to the daily necessities of the people of Botswana. 
In 2017, China exported $233 million of products to Botswana, up 10.9 percent year on year, mainly textiles and apparel, electromechanical products and high-tech product, according to data released by China's Ministry of Foreign Affairs.
"My refrigerator is Hisense, my tablet is Huawei and everything from clothes and hats to pots and pans are made in China," Nametso, a Botswana resident, told the Global Times. 
Chinese enterprises are not satisfied with merely bringing made-in-China goods into the African market. Rather, producing goods "made in Africa" is now a focus of Chinese enterprises. With the support of the CADFund, Hisense Group invested over $27.4 million to set up a factory in South Africa in 2013.  At present, the company's "made-in-Africa" products are exported to more than 10 African countries, and the market is expanding rapidly.
Private Chinese companies are also making an effort. It is a win-win for some clothing manufacturers to move their domestic production factories to African countries, which can solve local employment problems and simultaneously avoid the quotas imposed by African countries on textile and apparel products. 
It is reasonable to believe that in the future, "made in South Africa," "made in Tanzania" or "made in Botswana" products will increasingly appear in the daily life of African people.
Source: globaltimes.cn
Images sources: bilaterals.org & Xinhua