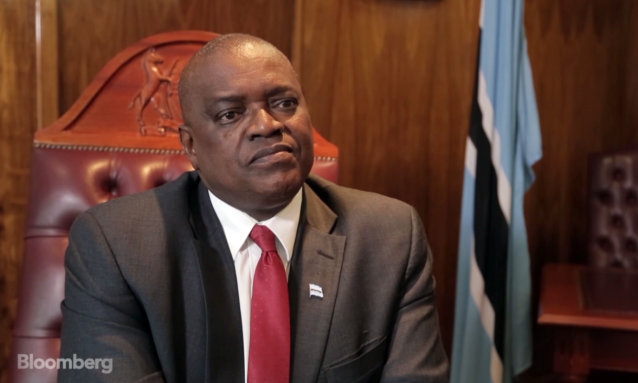 Botswana is expected to demand new incentives ahead of its sales agreement with diamond mining giant De Beers Diamond Company, President Mokgweetsi Masisi said on Tuesday.
Speaking during a diamond conference in the capital Gaborone, Masisi said a team has been assembled to kick-start the negotiations for the next sales agreement with De Beers, which is set to continue when the current agreement ends in 2020.
Masisi said, however, there is "need to move further up the pipeline to jewellery manufacturing and retail."

"Participation at these upmarket levels of the pipeline, however small, will go a long way in promoting the development of Gaborone as a 'Diamond City' and Botswana as the number one diamond destination," Masisi said.
Botswana is the world's biggest diamond producer after Russia and most of its gems are mined by Debswana, a 50-50 joint venture between the government and De Beers.
Anglo American owns 85 percent of De Beers, with the government of Botswana holding the balance. De Beers sells diamonds at invitation-only auctions held 10 times a year at its offices in Botswana.
Below is a picture of President Masisi alongside Bruce Cleaver (CEO of De Beers Group), at the De Beers Women in Business and Leadership Summit.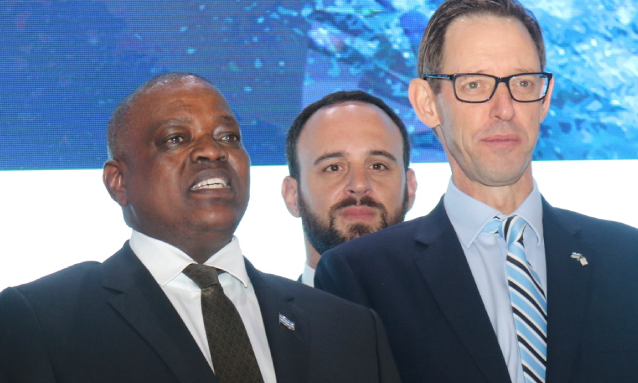 Source: journalducameroun.com