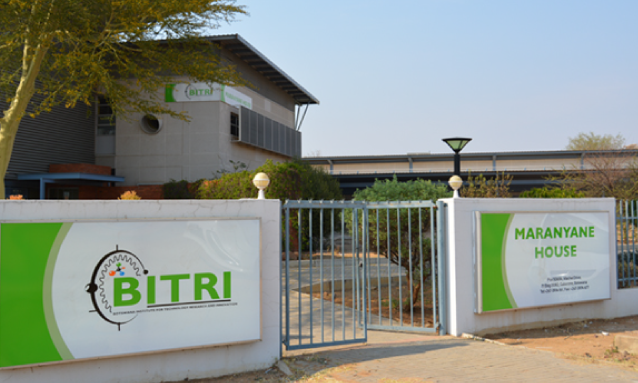 Botswana is set to produce and export electronic gadgets as plans are at an advanced stage to set up an electronic manufacturing laboratory.
Delivering his maiden State of the Nation Address, President Mokgweetsi Masisi said work has begun to procure systems and components for the electronics plant in Kanye village, about 70 km from the capital Gaborone.
"The plant will be a fully functional factory of printed circuit boards, key inputs in the consumer electronics industry in Botswana. We envisage that once fully operational, we should be able to produce and export electronic gadgets," said Masisi.
President Masisi said the assembly line for the production of solar street lights has been reconfigured to allow it to double its weekly production capacity and preparations are ongoing to locally manufacture printed circuit boards as suppliers from outside Botswana have had quality challenges with mass production.
He said the Botswana Institute for Technology Research and Innovation has developed a state-of-the-art solar-powered light that has a wide range of uses including in parking lots, gardens, farms, cattle posts, playing fields, clinics and in numerous other locations. The solar-powered light has no running costs and is environmentally friendly, Masisi said.
He said in pursuit of the drive to improve performance in research, science, technology and innovation and building a knowledge-based economy; tertiary education institutions, both public and private, have been participating in the knowledge space through the presentation of research papers at international conferences as well as participating as international technical advisors, thus exporting knowledge.
Masisi said local institutions also continue to bring together global data professionals and researchers from all disciplines through international conferences. The President announced that the Botswana Innovation Fund is now fully operational, with the  first group of beneficiaries being seven companies which received awards last month. He said more awards would be issued before the end of the current financial year. Masisi revealed that most of the recipients were young people.
"We have identified the need to provide more funding for both basic and applied research. In this regard, we have already begun engaging with the different stakeholders, most importantly researchers and the private sector, on this very important matter. 

It is our plan that by the end of the coming financial year, we should have put in place all the necessary processes and procedures for the establishment of a research fund," he said.
Meanwhile, Masisi also revealed plans to develop a drought strategy that aims to classify drought as a permanent feature that should be integrated into the normal planning and budgetary process. He said this is because the drought is a major challenge in rural areas' economies that depend on the agricultural sector. According to Masisi, drought has become a natural part of the country's climate system and with climate change, it is likely to increase in frequency and severity.
Masisi further noted that animal stock feed production would be integrated into the value chain of the domestic agricultural produce to enable the government to build stock feed reserves.
"This will enable farmers to easily access cheaper livestock feed during drought periods as well as help the government catalyse domestic feed production to achieve long-term resilience to droughts and help reduce imports," he said.
Source: southerntimesafrica.com
Image source: bitri.co.bw