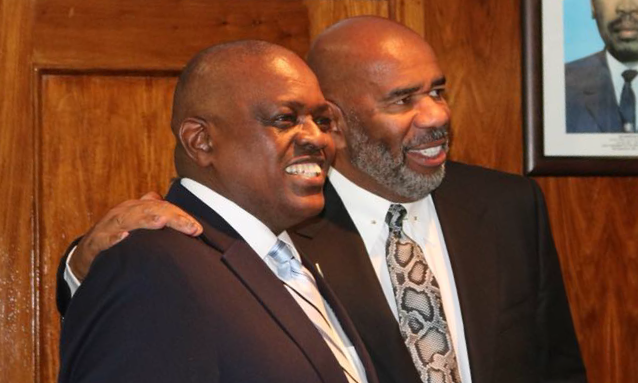 Recently, when we ran a story about American comedian, Steve Harvey giving away a dream holiday to Botswana's Chobe. The video was posted a few years ago and when we ran it a couple of weeks ago, we could never have guessed that the man himself was about to visit! The showed aired back in 2015 and Steve said Friday he never thought he'd be making the journey to Botswana! A very popular man in  Botswana, even his scores of fans could not believe Steve was in town.
American comedian, television host, producer, radio personality, actor and author, Steve Harvey and wife Marjorie Elaine Harvey on Friday morning paid a courtesy call on His Excellency the President Dr. Mokgweetsi Masisi and the First Lady Mrs Neo Jane Masisi.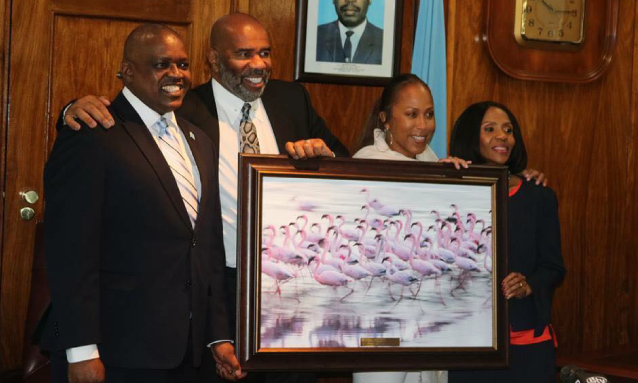 "Marjorie and I were invited by Her Excellence, Neo Masisi, the first lady of Botswana, to participate in the "W" Summit. We discussed the importance of women in leadership roles in Botswana. I was the surprise guest and as you can tell from this picture, I JUMPED at the opportunity. Thank you for having us." – Steve Harvey
Steve and his wife, Marjorie were in Botswana attending the De Beers Summit events at the First Lady's invitation. While on the courtesy call, the American couple presented the First lady with a birthday cake. They are believed to have gone onto Kasane to wrap up their Botswana visit.
Reference: Botswana Government Facebook page
Imagery source: Mokgweetsi E. K. Masisi Facebook page