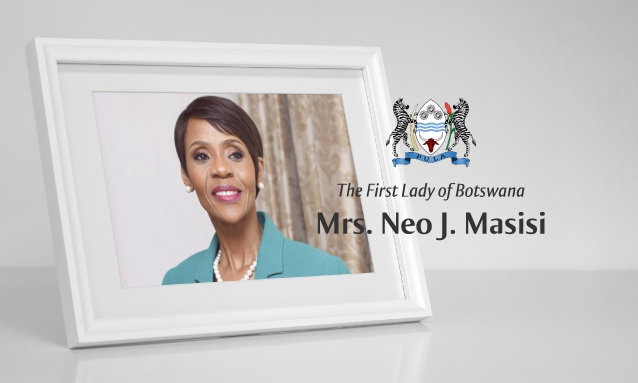 President Dr Mokgweetsi Masisi has clarified the role played by the First Lady, Ms Neo Masisi. Speaking to the media on his arrival from the World Investment Forum recently, he said his wife does not have the remit to influence government policies.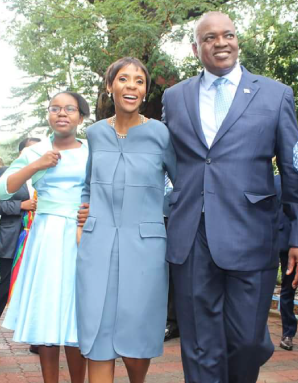 Dr Masisi said the First Lady, Mma Atsile only works closely with government departments when invited. He cited engagements and discussions on adolescents and HIV/AIDS issues with the United Nations Programme on HIV/AIDS UNAIDS as an example.
"She shares her views on these topics with other intellects as it is in her own right. She does not in any way provide any commitments that have budgetary implications, unless she has been authorised by a ministry," he said.
The President said the First Lady has so far been engaged with The United Nations Population Fund (UNFPA), UNAIDS and the United Nations International Children's Emergency Fund (UNICEF) since she is keen on issues that affect adolescents. He noted a lot of organisations engaged her in some issues that need her to filter and refer to him, adding that she only engages him where she deems necessary.
He said the First Lady does not run the government with him as alluded to; but only sits in on some meetings to acquaint herself with the issues at hand to ensure that when she's  engaged, she 's well informed.
---
A brief look at Botswana's past First Ladies 
Historically, First Ladies of Botswana play various important roles in society, leaving politics totally to their husbands. In the context of Botswana politics it is the common understanding that for a First Lady to be effective in serving the nation, she needs to remain apolitical sowing to the fact that she works with people from different political parties and interests. The role of Botswana's First Ladies is largely ceremonial.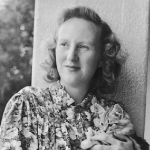 Botswana's First Lady Ruth Khama was well known for her charitable work, especially that relating to the needs of disadvantaged women and children. Lady Khama will be remembered for her leadership of numerous charities, most notably the Botswana Red Cross Society (BRCS), the Botswana Council of Women and the SOS Children's Villages.
Lady Khama would visit hospitals where she would show her generosity by doling out food to all the patients, leaving an enduring impression on those she helped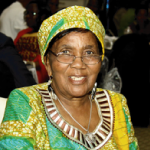 Her dedication to these ideals was a source of personal strength that predates the period of her famous marriage, the story of which held her as a global symbol of the triumph of the love of family and community over racial ignorance and hate, according to the Lady Khama Trust website.
Lady Masire or Mma Gaone as she's affectionately known, was also involved in charitable causes as was Mma Nametso (Barbara Mogae), the wife of Festus Mogae, Botswana's third president.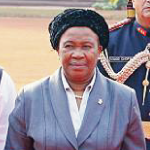 To be specific, Barbara Mogae had keen interest in environmental issues during Mogae's Presidency,  as she worked closely with Environmental Heritage Foundation (EHF), an NGO which was involved in clean-up campaigns across the country.
None of the former First Ladies ever  got tangled up in Botswana's mainstream politics of the country but kept their opinions to themselves although it is true that they supported the parties of their spouses.
Some worried Batswana would like to quickly forget that for the past 10 years, there was no First Lady at the State House for the first time in Botswana's history. In equal measure, Batswana are waiting with excitement to welcome the country's incoming First Lady, Neo Jane Masisi on April 1, 2018.
---
Introducing the First Lady, Neo Masisi
The First Lady is an Accountant by profession and has a Masters of Business Administration (MBA) degree obtained from De Montfort University (UK) from 2001 to 2004.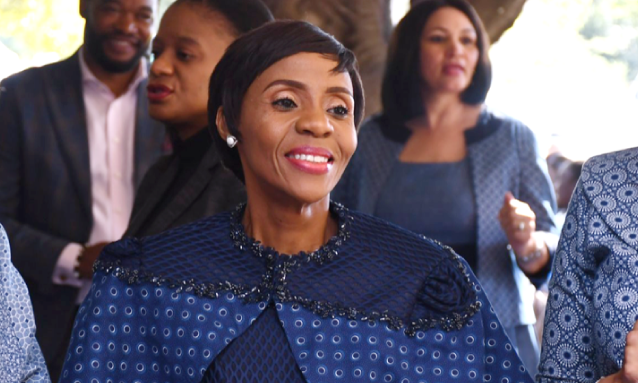 She spent years working for the UN agency in Ethiopia and local enterprises. Mma Atsile, as she is affectionately known,  also worked at the United Nations Headquarters (United Nations Economic Commission for Africa) in the international affairs department in Ethiopia.  At the UN, she held a number of positions in different fields both in Africa and overseas.
She has also worked at Kgalagadi Breweries Limited (Management Accountant), Global Resorts Botswana (Complex Accountant), Botswana Earth Moving Company (Financial Accountant) and Debswana Diamond Company (Accountant).
She reportedly has keen interest in issues affecting adolescents.  Before President Masisi took over, Mma Atsile vowed that she would, in her role as First Lady, make use of her role to venture into the problematic area of education.
References: Mmegi
Images courtesy of: Botswana Government Twitter page, BW Government Facebook page, Neo Jane Masisi Twitter page