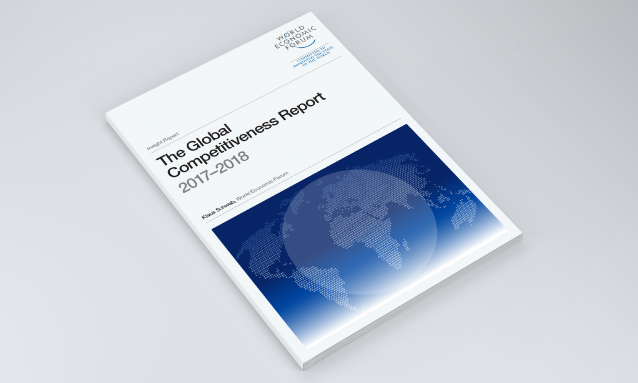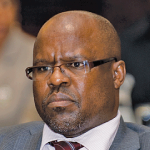 The topic of Botswana's poor work ethic seems to creep up quite often and recently the Permanent Secretary to the President, Carter Morupisi recently raised his concerns. During a public address in Tlokweng he said, 
"Botswana's ranking in the global competitiveness continues to decline as a result of poor productivity." 
As such, the government will set up a National Transformation Team, which will be responsible for national transformation strategy that will help guide in creating a competitive and productive nation. He challenged public officers to do more in facilitating the private sector to thrive, letting go off any red tapes within the service. Morupisi said, "There is the need for Public Officers to introspect their turnaround time in service provision if Botswana is to succeed in luring investors into the country." 
But why is Morupisi asking public officers to let go of any red tapes? Why is this not a directive? This gives the impression public officers have the autonomy to apply whatever procedures they see fit. Surely they follow procedures and protocol set by the government? Plus any red tapes are the consequences of government directives, so if any are deemed problematic or irrelevant, can the government not remove them? 
---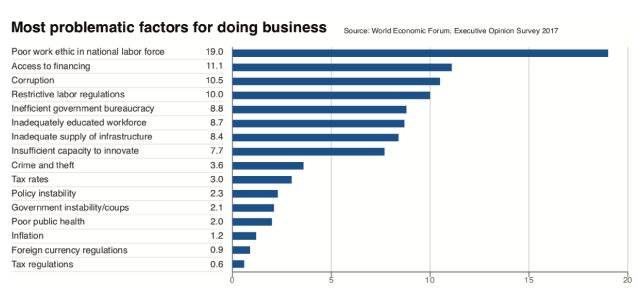 The World Economic Forum's Competitiveness Report states Botswana's main problematic factor for doing business is a poor work ethic. Unfortunately, Botswana's poor work ethic is undeniable and worryingly, it has been the case for the best part of a century.
Download Botswana's full report – [Download not found]
University of Botswana history Professor, Christian John traced the perception of citizens being lazy back to the colonial 1930s up to the first decade of the new Millennium. "The traditional Batswana ethos stressed the importance of hard work, but in the early 1930s British colonial administrators had begun to complain about the Batswana chiefs, leading to colonial policy changes intended to address attitudes to work."  Despite these changes, the issue of poor work ethic remained a critical topic of discussion by the colonial hierarchy in the mid-1940s, and a long-running debate has continued ever since, targeted today at the post-colonial public service.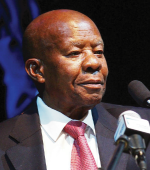 Even former President Masire spoke about his own concerns during an interview in July 2017, which was his final message to Botswana before he passed away.
"Mining has done great things for us, but it has destroyed our will to achieve because it has made life so easy. I would rather let business thrive than emphasise mining exploration."
Once Botswana's wealth was established he recalled a discussion in which he was asked, "If we have more millions than the population, why don't we just give everybody P1 million?" Even senior members of the BDP (Botswana Democratic Party) begged Masire to give people money for nothing. But Masire's response was:
"If we just gave everybody a million, would anything be solved? We don't run human affairs like that. It is wrong. You can't just give up and take the money for nothing."
Yet this is exactly what the government is guilty of doing. Many initiatives geared towards empowering the youth and harnessing their 'entrepreneurial' skills have seen vast amounts of money given to assist in their business endeavours. Yet many beneficiaries of this free money become overwhelmed and irresponsible. There is no pressure for them to pay anything back or to provide any accountability for their expenses. They don't even have to provide evidence of how the funding was used, so money is wasted on shopping sprees, partying and lavish cars. Over the past few years, I have seen substantial funding wasted on poor and mediocre initiatives, many of which either show no evidence of growth or they appear to be defunct.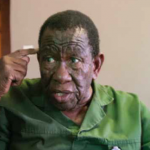 Former President Masire's experience of Batswana wanting to take money for nothing continues to this very day. Recently we posted a story in which Kgosi Kwena Sebele (former president of the Customary Court of Appeal) discussed bogadi. Bogadi, also known as 'lobola' is referred to in the developing world as 'dowry' or 'bride price'. When a man wishes to marry a Motswana woman, his family pay something to the family of the bride. Traditionally, bogadi is paid in a set number of cattle that compensates the fee agreed for the bride. However, over time it has become possible for bogadi to be paid in the form of cash. And in some cases, the bride's family can also include add-ons such as the purchase of wedding attire. Kgosi Sebele has come out and said bogadi is NOT part of Setswana culture and it never has been. He says bogadi has become a business and people are being ripped off. It would seem that over time some Batswana wrongly fabricated a cultural belief for financial gains, which has been upheld ever since.
Mr Morupisi mentioned his concerns in relation to Botswana's efforts in luring foreign investors to the country. His Excellency President Masisi has spent a lot of his time in office travelling the world to build international relationships and attract foreign investment. But there are some Batswana who oppose the influx of foreigners coming into Botswana. What they need to understand is no country is an island and no country can survive without a global network. The truth is, foreigners will happily teach and mentor any motivated and committed individual with the right attitude and skillsets. But a foreign investor cannot eliminate laziness or instil a strong work ethic, which is what the British colonial administrators tried to do and subsequently failed.
As a Motswana who lived and worked in the UK for over a decade, I can analyse whether Botswana has a poor work ethic and understand the perception that Batswana are lazy, by seeing things through the eyes of a foreigner. 
Is it the weather?
In comparison to the UK, the heat in Botswana is a lot more hostile and consistently so. Temperatures can easily exceed 40 degrees celsius in the summer months and this can make people lethargic. But then again, there is no pattern to the poor work ethic; it isn't as though it is prevalent throughout the summer months. Temperatures are much cooler during the winter, but this is a period when business activities can slow down almost to the point of hibernation. So really the weather is not a reason but a convenient excuse. There are other countries with booming economies in spite of hot climates because they have adapted to the blistering temperatures. Much colder places such as Canada and Scandinavia continue regardless of temperatures dropping way below zero. They say 'where there's a will there's a way', but you have to wonder if there is a will in the first place.
Low incomes
Another vital element to the debate is the fact salaries are very low, particularly within the public sector. A low income is demoralising and demotivating, but there are low salaries paid in the private sector too. Admittedly, people's definition of a low income is subjective. What is undeniable is the fact the minimum wage in Botswana is deplorable, but surprisingly, I've found many people in menial jobs actually appreciate their position and exhibit a strong work ethic. I actually enjoy chatting with the security guards at the complex where I live; they're positive, extremely courteous and helpful. I love going to my local supermarket and eateries because of the welcome and friendliness my husband and I receive from the staff. Many people on low incomes want to earn more, but are content and cheerfully value the small things in life. I can't say I receive the same attitudes when I'm in a corporate or governmental environment.
Modest to high incomes are reserved for management and director level. Botswana places a lot of importance on qualifications and as such pays higher salaries to those with them. Yet you can find many high earners are 'book smart', but some can be inadequate and ineffectual in their roles. Education is important, but a degree should complement experience, not replace it. Time spent in a classroom is time spent away from an actual work environment; most of what is taught in classrooms is theoretical. We must also acknowledge that people without degrees are not stupid and shouldn't internships be seen as opportunities for those without qualifications and/or experience? Instead, internships are given to graduates, many of whom are interns indefinitely, but the topic of internships is another contentious discussion for another time.
Who you know
Botswana struggles with high a percentage of unemployment; therefore you would expect those within full-time employment to appreciate their circumstances and work hard to keep that job. But this opens up a can of worms because it's no secret Botswana is a 'who you know' culture. Many Batswana enjoying full-time employment take it for granted because they didn't necessarily have to work very hard to get the job in the first place. Lest we forget, number 3 in the list of problematic factors for doing business is corruption.
Earmarking jobs for friends comes with a high risk of overlooking suitable and more qualified candidates. Also, a lesser-qualified or experienced person is less likely to recruit others more experienced and qualified than they are. You only have to observe certain practices such as marketing and communications to see the deficiencies – it's a vicious cycle. Simple searches on LinkedIn will show an individual's position and when compared to their professional and educational background, things don't always add up. 
All this combined adds to the list because scoring on the global competitiveness report also accounts for 'inadequately educated workforce' and 'insufficient capacity to innovate'. The 'who you know' culture is a large contributor to Botswana's problematic factors of doing business and complacency contributes to the poor work ethic.
Is it just the absence of ethics?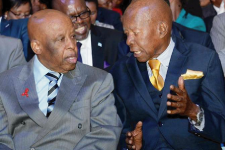 Former President Masire also recollected a discussion he had with former President Mogae, who at the time was Executive Director of the World Bank and he said:
"Now I understand, why do we remain so poor? Because if you work hard and therefore become successful, people here bear a grudge against you. In America, a man who works hard earns the respect of people. Even if he is not that successful or rich, they still say, 'but he has worked hard to get where he is.' Here, if you work hard or are a senatla, you are viewed with suspicion. They think you are using a charm or that you have cheated, but it is only that they have not found out how yet."
Morally and spiritually, the poor work ethic is rather baffling since Botswana is a deeply religious country. Lest we forget that within Christian teachings, greed, envy and sloth are three of the seven deadly sins. Sloth may be defined as the absence of interest or habitual disinclination to exertion. Sloth hinders the man in his righteous undertakings and thus becomes a terrible source of human's undoing. Morally, spiritually and personally, people should at the very least have ethics, take pride in whatever they do and do it to the best of their ability.
Current practices need to evolve
Some practices can give the impression there's a poor or lazy work ethic. My husband always says that Batswana love to debate and there are known sayings such as 'there's no hurry in Africa' and 'African time'. But jokes aside, it's true. In Botswana there's no sense of urgency, projects can grind to a halt because individuals haven't prioritised. People love meetings and we host copious conferences, summits and expos… there's too much talking and deliberation with little in the way of action. This in itself contributes to the perception that Batswana are lazy.
We've posted about whether Botswana is customer focused and the fact many retail or customer facing industries are closed when their customers need them. People can be left stranded in queues at government offices because they shut down over the lunch period so as to allow workers their lunch break. Why can't government employees rotate staff over lunch periods throughout the week? Isn't that just common sense? 
Celebrity culture
I do feel there is a modern culture that is detrimental to Botswana's work ethic. Social media is a fantastic platform, but it also provides a stage for people to chase popularity in order to become some sort of celebrity. Instead of working hard and making sacrifices in order to become famous, people want to become famous so they don't have to work hard and make sacrifices. The celebrity culture in the UK is crazy. Reality TV shows such as Big Brother and the X-Factor gave opportunities to those seeking their 15 minutes of fame. Now this culture is in Botswana and for some work is no longer a priority, choosing to dedicate their time to their social media status and taking selfies. This culture serves only for instant gratification. 
---
So there are layers of confusion surrounding the reason why Botswana has such a noticeable poor work ethic. Although based on my observations I believe it is improving. There are industries where you could never accuse anyone of having a terrible work ethic – the safari industry is a great example. The men and women who work at safari lodges and tourism hotspots around the country have a fantastic attitude. This leads me to think that maybe those with a terrible work ethic and lazy attitude are in the minority, but worryingly they may be in positions of power. 
The point being that Botswana's population is approximately 2.2 million, if you subtract those who are retired and children/students, that figure drops considerably. Therefore a high percentage of people with lazy attitudes and a poor work ethic has an undesirable impact. It stands out and causes more damage than it would in a country like the UK, which has a population of approximately 66 million.
I'll finish with an analogy from my husband… you need eleven players to win a football match, but to win the league you need everyone at the football club. It is said that TEAM stands for Together Everybody Achieves More. Maybe we as Batswana need to introspect, change our attitudes and work together and work with others. There's no denying Botswana needs foreign investment. There's no denying the fact there is a poor work ethic that is detrimental to productivity and doing business in Botswana… but only we can change that.
Sources: Wikipedia, bwgovernment Facebook page, http://www.mmegi.bw/index.php?aid=70116&dir=2017/july/07, http://www.botswanaguardian.co.bw/news/item/3004-are-batswana-really-a-lazy-nation.html