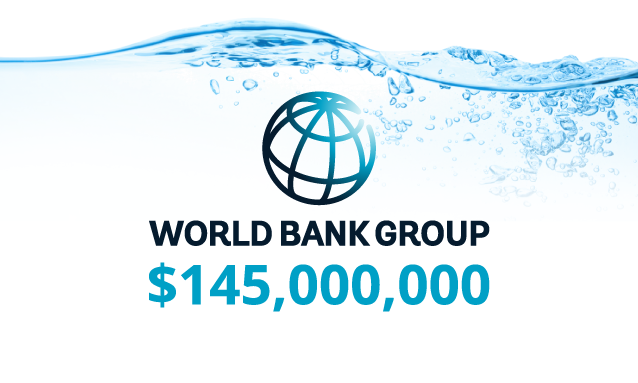 The Botswana government has received a loan from the World Bank worth $145 million to address water shortages in the country.
In a statement seen by APA on Friday, the Ministry of Land Management, Water and Sanitation Services (MLWS) stated that the money would be used for "the implementation of the Botswana Emergency Water Security and Efficiency (BEWSE) project."As part of the project implementation, the ministry will use part of the funds to finance some sub-projects.The sub-projects to be financed by some of the funds also include the demarcation of Catchment Management Areas study, the development of raw water abstraction and pricing strategy, national water conservation and demand management strategy advisory as well as a technical assistance project and a study of saline/brackish groundwater use options.
The BEWSE project was prepared in response to the 2015-2016 El Nino related drought, which was rated extremely severe – the worst in the previous 34 years for Botswana. Although droughts in Botswana are chronic, acute events such as the 2015-2017 drought further aggravate the fragile water balance.
In 2015, overall dam levels fell to below 20 percent of their design capacity and groundwater sources in several water supply schemes dried up or became saline.
Meantime, President Dr Mokgweetsi Masisi said during a Kgotla meeting in Molepolole recently that a number of villages including Molepolole would benefit from the loan.
The president further noted that the government had acquired an additional P10.2 billion from the Chinese government to be used in various infrastructure developments. He explained that the bulk of the money would go towards the construction of new roads across the country, including Molepolole.
Dr Masisi said the congested Molepolole-Gaborone Road would be turned into a dual carriageway. In addition to the P10.2 billion, he said the Chinese government had awarded Botswana a P340 million grant.
The president moved to allay the attendees' fears about the money signifying some form modern-day colonialism, instead urging them to view it rather as the cementing of Botswana and China's friendship.On a side note, Dr Masisi said the government seeks to take advantage of China's huge population and its deep pockets by luring them to visit Botswana.
Source: journalducameroun.com
Reference: BOPA