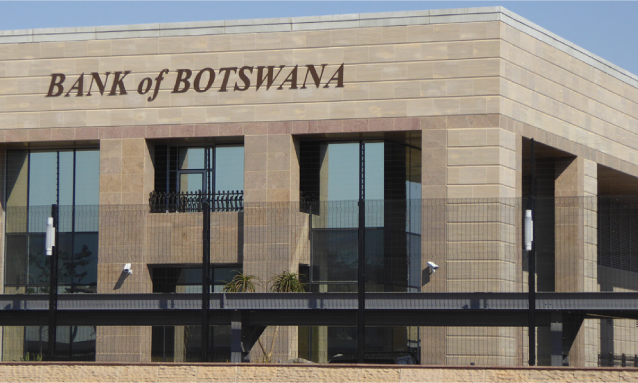 Botswana's central bank held its key interest rate at the lowest since at least 2007. The Monetary Policy Committee maintained the rate at 5%, Governor Moses Pelaelo told reporters on Monday (22 Oct) in the capital, Gaborone. It was last changed in October 2017, when the MPC reduced it by 50 basis points.
The annual inflation rate fell for a second straight month in September, declining to 2.9%, Statistics Botswana said Oct 15. That's the weakest since March.
Botswana is a landlocked country of about 2.2 million people that's roughly the size of Texas. It's the world's biggest diamond producer after Russia and has sub-Saharan Africa's highest credit rating at Moody's Investors Service.
Source: Bloomberg.com