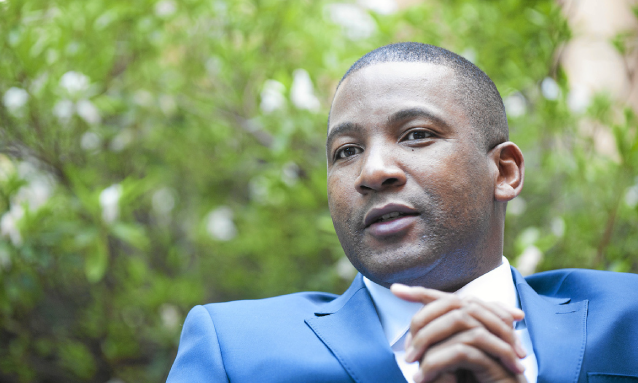 The Botswana Movement for Democracy (BMD) – one of the founding political parties of the Umbrella for Democratic Change (UDC) – was on Wednesday formally expelled from the opposition coalition.
Briefing the media on Thursday, UDC President Mr Duma Boko (pictured above) said subsequent to the BMD's suspension in late September, a meeting was held in Francistown on Wednesday to weigh the merits of the party's response to its suspension. It was at the meeting that it was decided to terminate the BMD's membership indefinitely.
"When we communicated the decision of the UDC national executive committee (NEC) to suspend the BMD, we raised with them certain issues which in terms of our constitution we characterise as acting against the interest of the UDC.

They were given until October 18 to respond to the matters we raised and they indeed responded. The UDC NEC met in Francistown on Wednesday, and after studying their response and conduct, we decided that the BMD is expelled from the UDC," Boko said.
According to Boko, the BMD's response raised 'procedural and tactical objections'. One such response was that the BCP is not a member of the UDC. But Mr Boko said the legal status of the BCP membership has long been dealt with.
"We took a decision after careful examination of the BMD's response that they failed to address the accusations levelled against them, but the totality of those accusations is that they acted against the interest of the UDC.

The conduct of the BMD subsequent to their suspension amounted to total disrespect and disregard of the UDC and its structures. The entirety of their conduct merits serious censure and a decision was then taken that the BMD is expelled from the UDC," Boko said.
However, Boko – also the parliamentary Leader of the Opposition – said that BMD sitting councillors would be allowed to continue operating within the UDC, while the status of BMD members of parliament would await a decision on the reallocation of constituencies to be contested by the UDC.
The BMD has been given 30 days to appeal the expulsion, with such an appeal to be handed to a UDC congress since it is the only structure that can overrule the NEC judgment.
Reference: BOPA