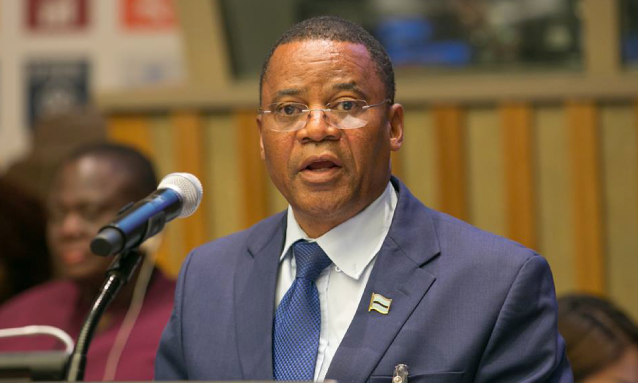 Vice President Slumber Tsogwane says there are plans to take the mandate of the National Museum and Monuments to a higher level during the eleventh National Development Plan (NDP 11).
Speaking at the National Museum and Monuments 50th anniversary commemoration recently, Tsogwane highlighted that these would include the development of two museum sites at Ntsweng in Molepolole and Old Palapye near Malaka. Additionally, he said the government has set aside P30 million for the construction of an ivory museum, which would address the biodiversity conservation of Botswana's endangered species.
Tsogwane further said the old and dilapidated national museum and monuments headquarters would be refurbished during NDP 11 to make it more attractive, modern and technologically sound. He said on that basis, P40 million has been earmarked to implement the project. In regards to the inception of the museum 50 years ago, Tsogwane said it 'was a key milestone achieved only two years after independence when the government would have been preoccupied with many other development priorities'.
"In the many steps towards nation building during the formative years of our Republic, the importance of having a heritage institution such as this one could never be overemphasised," he said.
He said the primary emphasis in opening the National Museum in 1968 was to present the interaction of man and the environment in Botswana. The first part of the permanent exhibition opened in 1976 with twelve display cases.
"The exhibition has grown to seventy cases that fill the existing five main display galleries," Tsogwane said.
The Vice President further paid tribute to three people, whom he said contributed immensely to the development of the Museum; the founding chairperson, Kgosi Bathoen 11, the first director, Alec Campbell and the first curator, Doreen Nteta.
The vice president also talked about the mobile museum Pitse ya Naga, which complements the school curriculum with visual objects and reference resources on culture, history and the environment for students, saying he was elated that the outreach programme – in its 38th year – is still being implemented and continues to draw attention from schools.
The commemoration was held under the theme "Museum at 50: celebrating our heritage".
Reference: BOPA
Image source: Slumber Tsogwane Facebook page