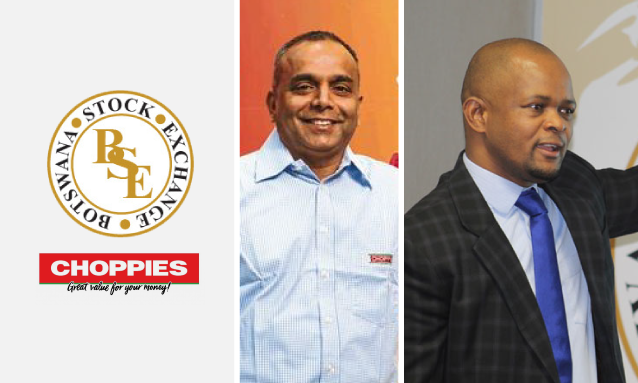 The Botswana Stock Exchange Limited (BSEL) has threatened to suspend or delist Choppies, should the retail giant's ongoing failure to submit audited financial results for the year ended June 30 continue.
According to the listing rules, companies on the local exchange are required to publish their financial results no more than three months after the end of the relevant financial reporting period. For Choppies, that period expired on September 30. October 31 marks the next critical threshold for Choppies.  If no results are forthcoming by then, BSEL could move to deliberate on the group's future on the exchange.
The local bourse released a statement on early on Tuesday warning investors that Choppies is treading on dangerous ground.
"Shareholders are therefore cautioned that the listing of Choppies' securities on the BSEL is under the threat of suspension and possible termination," the exchange's listings and trading department said.
Choppies' troubles began on the eve of the recent Independence Day weekend when the BSEL halted the trading of its shares and requested reasons for the delay in the submission of the results for the year ended June 30, 2018. Choppies' subsequent clarification triggered a sell-off stampede after the group said its new auditors were reassessing historical figures related to among others, business acquisitions and value of inventory.
Further alarm was raised when Choppies directors, in their clarification statement, could not state when the results would eventually be made available to investors.
"Such reassessments are ongoing, complex by nature and require careful analysis in order to determine the impact on prior and current periods," the directors stated.
According to the BSEL's listing rules on October 3, the local exchange gave Choppies a one-month period within which to release its results or face suspension or termination. The warning is in line with a listing rule that states that the BSEL will give the affected counter another warning, two weeks into the one-month warning.
Under tough new listing rules due to take effect on January 1, 2019, Choppies would have been placed on a disciplinary board and fined P500 a day up to a maximum of P150,000, following which processes would move towards suspension or termination.
Terminated counters cannot reapply to list on the BSE.
Source: mmegi.bw