It's been a while since we unearthed ear candy emerging out of Botswana. This week we stumbled across 'you are the One' – Lorraine Ditsebe's debut single. There's not much information out there, but it appears to have been released around July.
The tune's got a nice, 'dancey' vibe to it and should have party lovers up on their feet ALL NIGHT. It'll probably also become one of this summer's most popular party anthems, it's thatgood. Happy listening!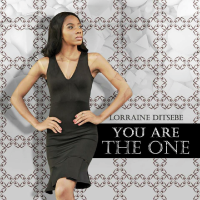 Who is Lorraine Ditsebe?
Some may remember Lorraine from when she became embroiled in of one of Botswana's cattiest pageantry scandals. A couple of years ago when the issue of a tattooed Miss Botswana became a hot topic, it later emerged that Lorraine Ditsebe was among the girls who were leading the campaign to have the issue further investigated.
Nobody could've foreseen the ensuing backlash and fallout Lorraine endured. Ridiculed and abused on social media, she was labelled a bitter young girl, a sore loser, a jealous wannabe who was bitterly jealous of other girls doing well for themselves. However, Lorraine rose above it all, dusted herself off and soldiered on.
An avid beauty pageant contestant, Lorraine went on to represent Botswana at the Miss Globe pageant in Albania in 2016. She was also Miss Earth Botswana 2012 and a top six finalist of the Portuguese inspired Miss Universal Beauty in 2014.  Subsequently, representing Botswana in the Philippines, she walked away with silver and bronze medals.
---
What did you make of you are the one? Is it a hit or miss? Please share your views.
Reference: The Voice
Now available from Apple Music /iTunes & Amazon