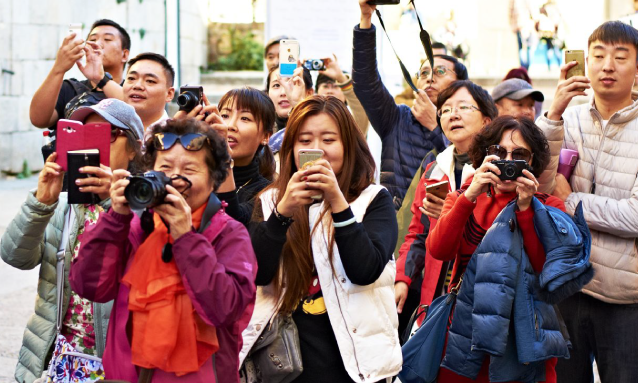 The number of Chinese tourists who visited Botswana in 2016 was over six times the 2015 record, the latest figures from the country's statistical agency show.
Figures released Thursday by Statistics Botswana (SB) recorded at least 7,447 Chinese tourists visiting the country in 2016 while 1,138 visited the landlocked country in the previous year.
According to the 2016 report, the bulk of the tourists were related to Chinese working and residing in Botswana, totalling 4,295, while 1,331 visitors arrived for business purposes.
"Strengthened ties and more frequent exchanges between China and Botswana have resulted in more Chinese tourists visiting our country," Statistician General Burton Mguni told Xinhua in an interview.
According to Mguni, with the opening of direct flights, the relaxing of the visa regimes and other incentives, Botswana is expecting to see more Chinese tourists in the future.
Keitumetse Setlang, Botswana Tourism Organization (BTO) spokesperson, said in a telephone interview on Thursday evening that the number of Chinese visitors is expected to double in 2018. In order to lure Chinese tourists to the southern African nation, she said BTO has intensified efforts to "woo Chinese tourists,"including launching tourism campaigns in partnership with key travel agencies through Botswana's embassy in Beijing.
Last month, China unveiled the offer of US$60 billion in funding support to strengthen its cooperation with Africa.
Source: xinhuanet.com
Image: Kike Fernandez/Shutterstock