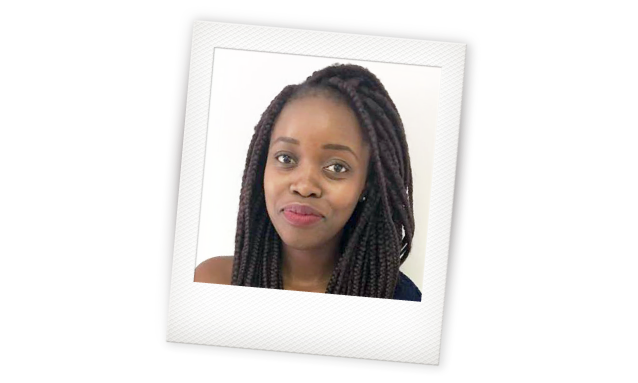 Dumelang, my name is Koketso Seabelo. I'm a 24-year old Motswana and here's my profile.
My name, Koketso means to increase. My nickname Kokie, which I'm popularly known by, is short for Koketso. I am an accountant by profession, currently working at CENE Media, an internet service provider as a finance officer. While I love my job, the role is very challenging and demanding. I enjoy it because it keeps me on my toes and not one day is the same. I like that with each day, I learn something new.
I would describe myself as a very friendly person who can relate to many different people of varying ages and backgrounds. I also love a good laugh. Life's full of misery so I believe a good laugh is a healing balm for the soul. I think people would describe me as a happy soul, a kind person but loud at times. I have had people describe me as outspoken hehehe. I also think people would say I'm very giggly and they'd be right LOL I did say I love a good laugh!
I enjoy spending quality time with loved ones, watching movies, singing, travelling, fashion design and exploring interior décor. I have developed a taste for Korean movies and can spend the whole weekend just binge watching them! They're very strangely addictive!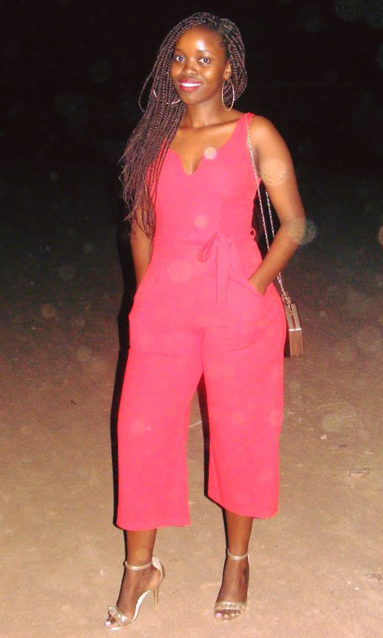 My other passion is clothes – I love shopping for clothes and wearing them just as much. In fact, at work, I often waltz into various departments, especially Customer Service, to showcase my latest finds and will often do a little catwalk for the ladies when I know I'm absolutely slaying hahahaha I do enjoy receiving compliments and the Customer service ladies are especially generous with them teehee.
In a year from now I hope to be married to my boyfriend and running our successful businesses. I really, really hope to have acquired my certified chartered accountant qualification, too. I have quite a few business ideas I'm toying with and being a chartered accountant would come in handy.
My Background…
I come from Sikwane in the Kgatleng district. Sikwane is a small, sleepyvillage located 55km east of Gaborone, close to the border with South Africa. With a population of under 2,000, everyone knows everyone and there's a real community spirit. It could get a little suffocating for some, but I love it. 
I live in Gaborone, the capital city of Botswana. By contrast, Gaborone has a faster vibe to it and people tend to keep their distance. While Batswana are generally friendly wherever you go, there's certainly a different vibe in the villages, where people are more laid back and everyone gets along. Also in Gaborone, most people work to keep their heads above water, whereas a lot of people in Sikwane and other villages are unemployed.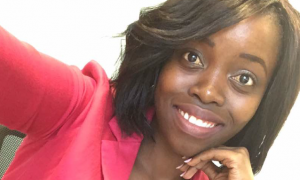 Growing up in Botswana was amazing, for me. I mean, I can't grumble about the weather, for one. Ok, our summer can get insanely hot but I know there are people out there who'd kill for that! Growing up, we played outdoors and were spoilt for choice in terms of outdoor games – a simple but very fulfilling childhood. 
My country has done a lot for me, I honestly feel privileged to be a Motswana because the government offers its people free education from primary level all the way to university level, healthcare and land. I mean, how many countries, even the most developed actually do that?!
The person I draw inspiration from is my boyfriend – honestly, I have never seen someone face so many setbacks in everything but still find the strength to keep pushing! Against all odds, he alwaysrises and that just amazes me, he blows me away! 
People might be surprised to know that I LOVE selfies and go through the day snapping away LOL To look at me, you would actually think I was this shy and quiet person. But once you get to know me, you'll realise that I'm far from being shy. Once I get started taking my selfies, I don't care who's watching. If I feel I'm slaying on any one day, I just have to capture the moment and file it away!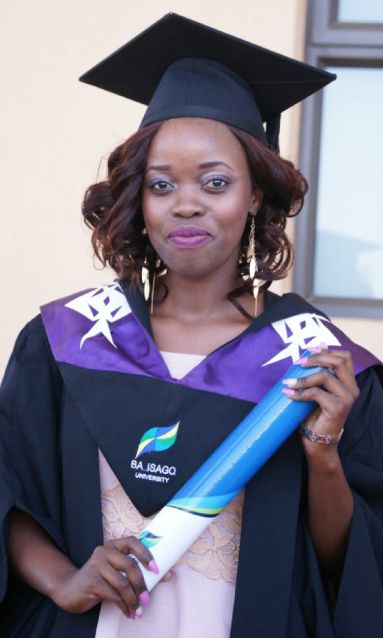 My greatest achievement so far has been earning my degree in accounting. It wasn't easy but I worked hard at it and passed with flying colours. I'm proud that I did it and look to build on my degree in the future.
About Botswana…
What makes me proud to be Motswana the most is the importance we place on the spirit of botho. For me personally, nothing is more beautiful than people with botho, the spirit of humility, which is heavily entrenched in our culture. We are all taught from a very young age to always be humble and to do unto others what we'd have them do to us. In that sense, for me, the value we place on respect and love gives our country a deep air of dignity and grace, which makes me a very proud Motswana.
I believe what makes Botswana such a wonderful country is the fact that it's a peaceful country. Botswana values peace and strives to maintain cordial relations with its neighbours, all while keeping its people safe. Botswana doesn't meddle in other countries' affairs and as such, peace reigns in the country and always has. I hope that continues far into the future.
If there was anything I could change about Botswana, it would be exactly nothing. I love my country that much and applaud our country for doing its best to eradicate poverty and taking the problems we face very seriously. We are not there yet but we are making efforts to improve our country.
In terms of travelling around Botswana; I've been to Kanye, Lobatse and Francistown, not the most exciting places to visit in Botswana, admittedly! However, I'm dying to visit the Kasane and Maun areas because c'mon, the Chobe and Okavango are world-renowned and single-handedly drive the tourist numbers into Botswana! It's actually embarrassing that I've never been but given how expensive it is, not everyone can afford to go on holiday to Botswana's hottest holiday destinations. It's sad but true. Also, with me being from southern Botswana, the two have never been easily accessible to me.
Outside of Botswana, I intend to visit neighbouring Lesotho because of its beautiful landscape. It's sometimes referred to as the 'Mountain Kingdom' – a landlocked country encircled by South Africa, Lesotho's landscape is characterised by a network of rivers and mountain ranges, making for naturally stunning views. It'd also be interesting to see the ruins dating back to the 19th-century reign of King Moshoeshoe I perched on the Thaba Bosiu plateau, near Lesotho's capital, Maseru.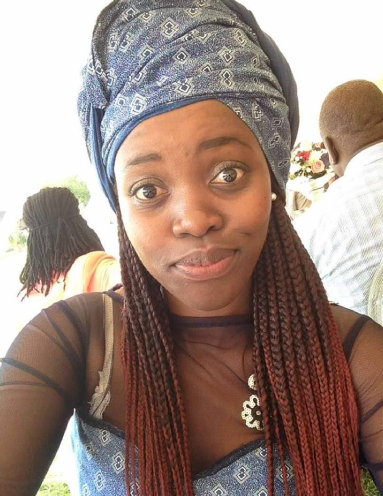 It has to be during the summer though because Lesotho can get extremely cold in the winter. It's one of the few African countries that get snow! Batswana are not good with extremely cold weather LOL
My favourite traditional Botswana meal has to be pounded meat (seswaa) and sour stiff porridge. I mean, I enjoy many Botswana dishes because I love food and enjoy eating just as much. Botswana cuisine is just delicious.
With Botswana in its 52nd year of independence, it would be great if our country could start manufacturing the majority of things we consume locally and cut right back on relying heavily on other countries. We import way too many goods from South Africa, for instance. But I feel we need to seriously start being a bit more self-reliant.
I think there's hope because the government seems to have started a campaign to do just that. It was recently announced that the government is banning ALL imports of bottled water and I personally think that's a step in the right direction. There are countless various local brands we could do with promoting, which should, in turn, boost our economy.
YourBotswana…
I discovered YourBotswana through one of my colleagues, who highly recommended I check it out. I had a look and I'm so glad I did because I think it's exactly what Botswana needs right now. We need to put Botswana on the map!
My first impression of YourBotswana is that it's unique. I have seen many Botswana blogs but nothing quite like YourBotswana. I like how the website is focused on revealing Botswana, a true hidden gem to the world. Plus, I think it's so well put together; it's clean, uncluttered, well branded and represents Botswana beautifully!
The articles I enjoy reading the most are the ones that are to do with Batswana doing it for themselves. I came across the article about the tea that's packaged in Botswana and that caught me by surprise! It warmed my heart to realise that Batswana are taking the initiative of producing proudly Botswana made goods, which is where I strongly feel Botswana should be going.
I was motivated to submit my Friend of YourBotswana profile because the website is all about showing the world Botswana and its people. I really like the website, love my country and wanted to do my bit!
YourBotswana to me is brilliant! The fact that I can access just about any piece of information about my country from one website excites me and makes life easier and convenient. I don't remember any other Botswana website ever doing that. It would be great if the website covered our artists more.
Thanks for reading my profile.