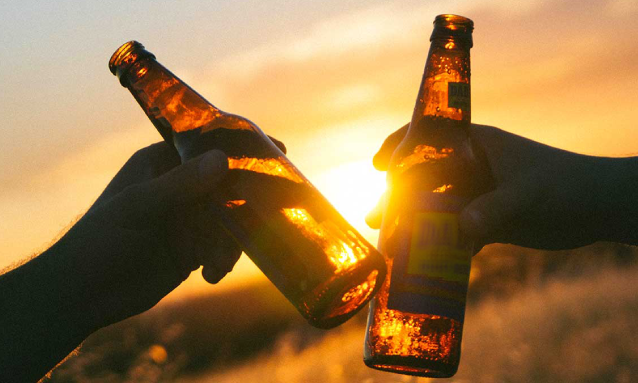 Botswana has slashed the alcohol levy from 55 to 35 percent as part of efforts to attract investors and create employment, it was announced on Wednesday. Investment, Trade and Industry Minister Bogolo Kenewendo said in a notice that the government has amended the Control of Goods (Intoxicating Liquor) Regulations to effect the reduction in the levy. She said under the new regulations, local beer producers –
"Shall pay a levy at a rate of 35% on the cost of production of such goods when sold for home consumption."
The amendment also states that imported liquor shall be levied at a rate of 35 percent on the cost of production of such goods. Botswana Alcohol Industry Association chairperson, Mothusi Molokomme hailed the latest development, saying it would restore investor confidence. He further said that this would also restore jobs that were lost when manufacturers retrenched after the levy was introduced in 2008.
The alcohol levy was previously between 50-55% on the final cost of liquor sold in Botswana, depending on the alcohol content of the product.
According to a notice in the current government gazette, the levy will now be 35% on the cost of production, a different pricing mechanism which also reduces the weight on manufacturers and traders.
The reduction comes as government continues to engage Batswana on alcohol regulations and trading hours. The Botswana Alcohol Industry Association (BAIA) reacted with shock to the latest announcements, saying the reduction would cause losses as many are sitting on stock procured at a higher price.
"It is a 20% reduction and we are all surprised, more so that we had a meeting with the assistant trade minister last week," said BAIA chair, Mothusi Molokomme.

"We are still seeking clarity from government. We are not saying the reduction is bad, but the approach is not the best for us."
BAIA members, who represent the country's largest producers, wholesalers and retailers of alcohol say they would need between four and six months' notice to digest the government's intention to lower the alcohol levy in order to protect themselves from losses on their existent inventories.
Traders said they had stocked up for the traditional peak season that runs from Independence to the New Year.
"At Sefalana, between Independence and Christmas, we carry between P80 and P90 million of liquor stock and if there's a reduction, we cannot sell that stock at a markup," explained Sefalana group managing director, Chandra Chauhan told Goya.

"We would have to take a huge hit on the price we bought the stock for. We need at least four months to liquidate our stock. September to December is our peak period and as an industry, we usually carry large inventories. It is not the right time to implement any abrupt measures.

As you had said, you are still consulting but we are saying a notice period is essential."
In his meeting with the traders last week, assistant trade minister, Moiseraele Goya had told the BAIA that the government would only adjust the levy next year.
Source: journalducameroun.com, MmegiOnline