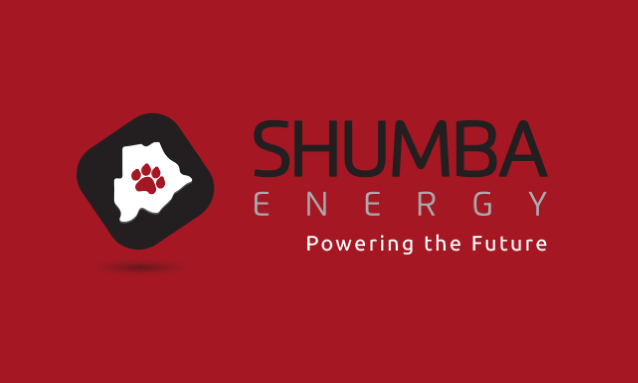 Shumba Energy Country Manager, Comfort Molosiwa says the company intends to turn Palapye into a coal-producing centre. Molosiwa, who was recently giving a presentation at the Central District Council (CDC) full council meeting, said they were working towards exporting significant tonnage of coal from the area.
He said Shumba would put up a coal wash plant but said they were awaiting approval of surface rights from the Palapye Sub-Land board. Molosiwa highlighted that Shumba is developing the Mabesekwa Independent Power Producer (MEIPP) project, located 60 km south west of Tonota, with a view to supplying electricity to South Africa under the South African Coal Baseload IPP Programme for Cross-Border Projects.
"We have also partnered with Kibo Energy PLC to fast-track the development of a 600-megawatt power station at Mabesekwa," he said.
He said the Environmental Impact Assessment (EIA) for both the mine and power station are complete and the water allocation and surface rights have also been approved. He said they would also develop a 1.5 million tonnes per annum coal mine at Mabesekwa by 2020. He highlighted that the project has the potential of employing about 200 people, with business opportunities for outsourcing non-core business functions.
Molosiwa said Shumba would have developed a 1.2 million tonnes per annum coal mine at the Sechaba, Lechana and Shalakwe area by 2023, to meet coal and power demand.
"We plan to develop a 2.5 million tonnes per annum coal mine at Morupule South around Segakwane and Masuakoloi in the Palapye area by the end of 2019. We are also planning to develop a 300mw power station at Lechana/Shalakwe area by 2023 and a 600mw power station at Mabesekwa by 2023," he said.
Molosiwa indicated that Shumba Energy owns Sechaba Coal Mining and Power Project as well as the Letlhakeng Coal Classification Project. He, therefore, noted that they are in a partnership with Lucro, a black economic empowerment company.
"Lucro has been a supplier to Eskom in South Africa and has other international clients, to which it sells coal out of various ports in Southern Africa.

We envisage that we will be in a position to start selling coal six months from now. This will allow us to sufficiently obtain time to obtain a mining licence and finalise the logistics of moving the coal," he said.
He noted that through Lucro, they would sell a minimum of 100,000 tonnes per month to Eskom, since there is an existing contract.
"We will be able to take all coal produced by our three mines namely Morupule South, Sechaba and Mabesekwa," he said.
Among the challenges they face, he said, is the fact that water allocation is uncertain due to the liquidation of Tati Nickel Mine as well as delays in the power procurement process by the South African and Botswana governments.
Reference: BOPA