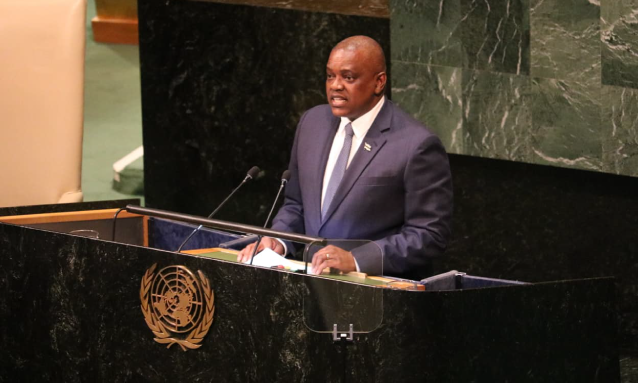 President Mokgweetsi Masisi says his visit to the United Nations was a success. Briefing the media upon his return, President Masisi said while in the US, he had the opportunity of interacting with different captains of industries in the diamond, tourism, education and health sectors.
He said his engagement with the different groups was aimed in part at exploring avenues for possible cooperation with Botswana in both the Private and Public Sectors.
President Masisi said Botswana would continue to employ strong measures against poaching particularly of elephants, which recently made headlines across the global media, causing a media frenzy. On his relationship with former President Ian Khama, President Masisi attributed the alleged fallout to baseless media claims.
Delivering his statement during the 73rd session of the United Nations General Assembly, His Excellency reaffirmed Botswana's commitment to ensuring sustainable development for all.
His Excellency was addressing the plenary under the theme: Making the United Nations Relevant to all People: Global Leadership and shared responsibilities for peace, equity and sustainable development.
The president, however, said he was disappointed that despite the 2018 sustainable development report indicating an improvement in lifestyle compared to previous years, a lot still needs to be done. It is estimated that 783 million people still live in extreme poverty; 2.8 million people lack basic access to sanitation while 4 billion people are without social protection.
The president stressed the need to review the unique development challenges faced by each member state and offer support where necessary. Additionally, he said he was concerned that while Botswana is classified as an upper middle-income country, it still faces challenges similar to those least developed countries are grappling with.
He revealed that the government is currently developing a National Employment Policy to provide a guide for the achievement of meaningful and productive employment for citizens.
On International issues, His Excellency condemned the protracted conflicts in Afghanistan, Mali, South Sudan, Syria and Yemen. He urged all concerned parties to come to a compromise and uphold their commitment to protecting civilians in accordance with international human rights and law.
President Masisi's programme while on the US visit:
From 19th – 21st September, His Excellency paid a working visit to Tallahassee and Orlando. The President's programme included engaging with Enterprise Florida as well a visit to Texas Children's Hospital.
On 22nd September 2018, His Excellency attended an event hosted by the Diamond Empowerment Fund, where he received US$130 000 as contribution to Botswana's Top Achievers Programme. The programme rewards Botswana's highest academic achievers.
On the 24th September, the President addressed the Council on Foreign Relations (CFR) in New York.
On the 25th, he attended the International Caucus Foundation Forum (ICCF) and addressed attendees on conservation issues.
President Masisi attended the 73rd Session of the United Nations General Assembly (UNGA73) from 25th to 28th September 2018. He delivered a UNGA73 plenary statement On the 27th September 2018.
President Masisi also attended a number of High Level Meetings and Summits –
The Nelson Mandela Peace Summit: 24th September 2018;
The High-Level Event on Young People's Agenda: 24th September 2018;
The High-Level Meeting on the Prevention and Control of Non-Communicable Diseases: 27th September 2018.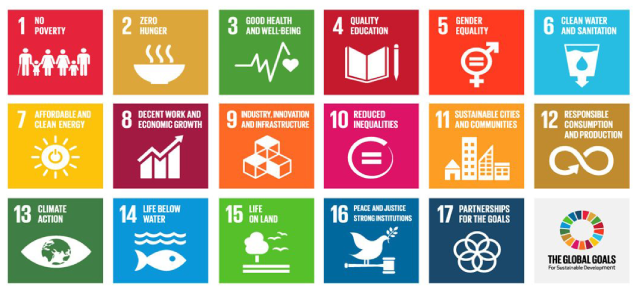 Reference & Image: BWgovernment Facebook page