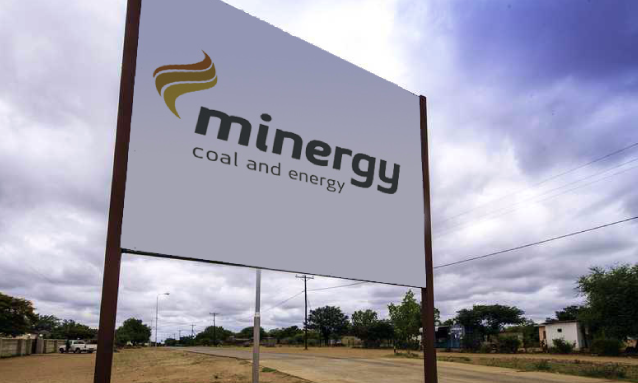 An emergent Botswana coal miner has set itself a mammoth task to produce 2.4-million tons of coal a year and sell it mainly to SA's market. Minergy, which is listed on the Botswana Stock Exchange, is the first company to obtain a licence for opencast coal mining in the country, where it has an estimated 390-million ton resource with a life of mine of 100 years.
The company intends to produce the 2.4-million tons a year, a large portion of which is aimed at inland SA industrial coal users that face supply shortages, such as cement producers, sugar and paper mills.
Minergy's Masama mine is 50km north of the capital city of Gaborone and near to existing rail and road infrastructure. It also has significant distance advantages over existing coal suppliers to certain markets in the north of SA.
Some of Minergy's coal will be trucked into markets just over the border, but the bulk will be moved by rail to Mahikeng in the North West, where it can be diverted to any part of the country using Transnet Freight Rail's SA network, Minergy CEO Andre Bojé said.
The allocated capacity on the railway is 2-million tons a year. The project also holds large tonnages of export-quality coal, ideally suited for export to Africa, India, Asia and China, should the economics be attractive. Minergy could export up to 7-million tons a year through the Richards Bay Coal Terminal.
Minergy does not intend to supply coal to Eskom, which requires suppliers be majority black-owned. However, the power utility is facing severe coal supply shortages and so, "it's not impossible that Eskom will one day buy coal from Botswana", Bojé said.
Although Botswana is known to have vast coal reserves estimated at 200-billion tons, Xavier Prévost, who is a senior coal analyst at XMP Consulting, said its prospective coal industry has faced a number of challenges. The quality of its coal is best suited for power generation, but the small country is already adequately serviced by one existing power station. Coal is economical when transported en masse but the Botswana road and rail infrastructure is not well suited to hauling large tonnages.
The business case for Botswana coal now is that the cost of production is low and even with transport expenses, can be sold in SA at a relatively good price, Prévost said. Others that are following in Minergy's footsteps include the likes of Botswana's Maatla Resources, which applied for a licence to mine coal in August.
All new coal mined in Botswana will be headed for SA, Prévost said.
"At the moment, there is no other market for them, it's South Africa or nothing."
Prévost said SA faced imminent coal shortages because of lack of investment in new mines, largely as a result of years of policy uncertainty.
"Botswana doesn't have that problem, its legislation is clear," he said. "If you apply for a licence, after three months they give it to you, there are no constraints or blockages. It sounds like it works," said Prévost.
Source: businesslive.co.za