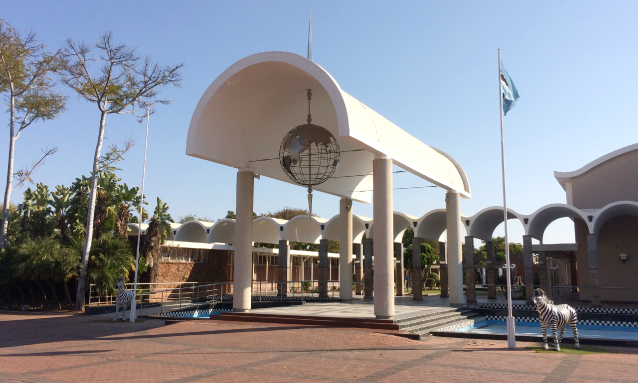 President Mokgweetsi Masisi says a Declaration of Assets and Liabilities Bill is soon to be tabled before Parliament in an effort to root out corruption.
Speaking last week at the 15th National Business Conference, the President said the proposed law would target politicians and senior public officials. He said it's evident that some in the private sector facilitate corruption by working with public officers. He noted that the law would improve investor confidence and enhance transparency and accountability.
President Masisi also said a National Transformation Strategy is being formulated with a view to seeking practical and effective ways of enhancing the country's competitiveness, an essential ingredient for productivity and the attainment of high-income status.
President Masisi said the demands of making the transition to a highly competitive economy hinges on ensuring the availability of modern and functioning infrastructure, energy, water as well as information and communication technology.
---
"Innovation, technological readiness and the ability to produce competitive goods demanded by both the local and foreign markets are critical aspects of the competitive economy that we aspire to," the president said.
President Masisi asserted that bureaucratic red tape should be done away with because it hampers the setting up and growth of businesses in Botswana. This being the case, the President said ministries have therefore been directed to review laws and regulations in order to identify and weed out those that impede the achievement of policy goals.
He said the government is carrying out public sector reforms aimed at improving service delivery and the implementation of policy.
The immigration system is also being refined to make it easy for those who are eligible to obtain visas and to exempt others such as diplomatic passport holders, President Masisi said.
President Masisi explained that the special economic zones policy and the cluster development model in critical areas such as tourism, beef, financial services, agriculture and mining are intended to promote economic diversification thus creating the much-needed jobs.
He said the conference theme 'Breakthrough to a high-income Botswana – the role of the private sector in charting the path' is aligned to the government's roadmap of addressing Botswana's current challenges including poverty, unemployment, bureaucratic red tape and the quality of education.
"The roadmap ultimately entails concerted efforts to propel this country towards our desired destination by 2036 as espoused in the national vision," he said.
Reference: BOPA
Photo by Gary Ashworth