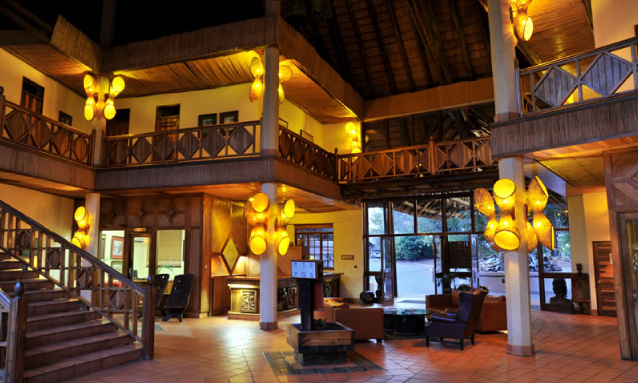 Mowana Lodge is an up-market luxury hotel where you can expect only the best, complete with the standards of any five-star hotel across the world. The Mowana, which means Baobab, is situated on the eastern outskirts of Kasane. Unfortunately, we could not find fitting video footage that does Mowana Lodge justice! Please follow the link below for a virtual 360 tour.
*We intend to visit soon and only then will we be able to share more.
https://www.dailymotion.com/cdn/manifest/video/x3o6s17.m3u8?auth=1536519843-2690-8n28rja9-08e603f1f6e916548553f20b436bd57e
An elegant cocktail lounge overlooks the Chobe from where magnificent sunsets the likes of which you'll probably never have experienced can be observed. The A-la-carte or buffet restaurant offers a wide variety of gourmet food.
Luxurious air-conditioned rooms and suites offer you the utmost in comfort. The pool and bar area, set amongst tropical plants, is a haven for the weary and thirsty.
As the sun sets over Africa, you get to reflect on your adventure to this beautiful country – Botswana – no doubt one of Africa's last real bastions of game. A land of contrasts – from the harsh beauty of the Central Kalahari to the lush woodlands of the Okavango Delta!
Reference: Travel Africa Self Drive 4X4
Video courtesy of Photos of Africa VR Safari
Image courtesy of crestamowana.com