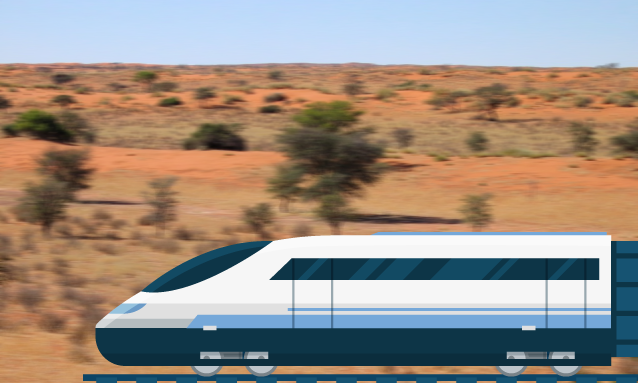 Botswana Railways (BR) is investing millions of pula in three high-techtrains, which will run as a shuttle service between Gaborone and Lobatse, replacing the existing long-haul train operating on the route.
Known as Diesel Mounted Units (DMUs), the shuttle will operate at a top speed of 100 km/h, compared to the Gaborone-Francistown train's top speed of 80 km/h. DMUs are multiple-unit trains powered by onboard diesel engines.
The rail utility has put out an international tender to acquire three DMUs with five cars each, including two for power and three for trailers. BR's Corporate Communications Specialist, Sakaiyo Baitshepi told the BusinessWeek that the acquisition is aimed at enhancing customer experience.
"The DMUs are the most cost-effective, fit for purpose means of commuter services. We will be replacing the coaches that have been running between Lobatse and Gaborone. Plans are underway to extend the service to other places in the northern parts," he said.
Baitshepi said the trains are part of BR's efforts to come up with innovative ways to "give our customers first-class experience".  Meanwhile, the DMU tender (bids closed on Friday, September 7), has drawn excitement from locomotive suppliers globally, with many reportedly throwing their names in the hat.
While faster than BR's current fleet, the DMUs the BR is looking to purchase are considered dated in terms of technology, in a global market where average shuttle speeds exceed 130 km/h. Many rail utilities from Europe to Asia have replaced their slower DMUs with the variety that lie just behind the bullet trains popular across advanced economies.
Reference: BWgovernment Facebook page