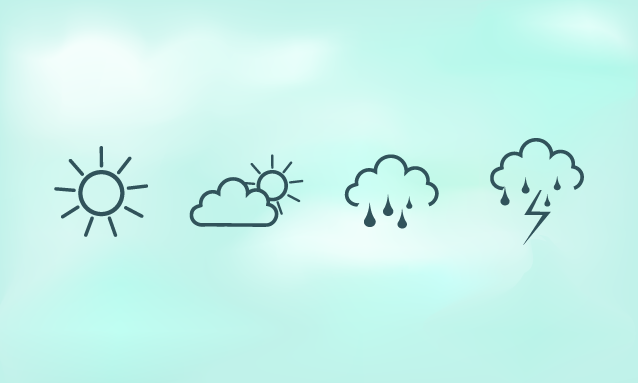 The weatherman has issued the 2018/19 season weather outlook, which is expected to usher in largely normal to below normal rainfall.
During October to December, the northern parts of Botswana (Ghanzi, Ngamiland and Chobe District) are expected to receive below normal to normal rainfall while the Kgalagadi, Southern, Southeast, Kgatleng, Kweneng, CKGR, Northeast and the Central Districts are expected to receive normal rainfall with the likelihood of below-normal rainfall.
Principal Meteorologist, John Stegling noted that temperatures for this period are expected to be normal to above normal and that for the January-March 2019 period the Kgalagadi District is expected to receive below normal to normal rainfall.
Stegling said the scope of the seasonal outlook would be used for the benefit of policy-making decisions in the climate-sensitive sectors for socio-economic purposes as well as to manage risks arising from climate variability and climate change.
This, he said, came as a result of constant complaints from farmers, who feel the Department of Meteorological Services fails to advise them accordingly on the rainfall outlook to help them in deciding which crops to plough for that particular rainfall season.
"October to March constitutes the rainfall season over Botswana," he said, noting that the seasonal rainfall is divided into three monthly forecasts being October, November, December (OND) and January, February to March (JFB) with a 60 percent chance of El Niño in September.
He said the heating and cooling of the Equatorial Pacific Ocean, southwestern and northwestern sectors of the Indian Ocean and additional influence from the Atlantic Ocean determine Botswana's rainfall patterns. Stegling emphasised that although this is a major influencing factor, it's not the only one as other factors may include the tropical cyclones and others.
He noted that in order to generate the seasonal rainfall forecast, the Department of Meteorological Services through its participation in the Southern African Regional Climate Outlook Forum (SARCOF), developed a statistical model for Botswana which is used to generate the seasonal rainfall and temperature outlook for 2018/19.
He urged all interested parties to contact the department directly for further information on the weather forecast and additional guidance as required.
The Department of Meteorological Services can be reached on +267 395 6281
Reference: BOPA