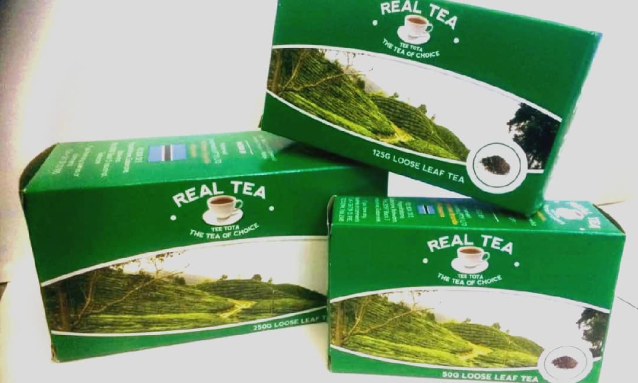 Tea lovers up and down the country are in for a treat as news broke this week of a locally produced tea brand! The citizen owned 'Tee Tota" (Real Tea) brand was officially opened on Tuesday, August 21. The Real Tea factory (Motherbrands Factory) where all the magic happens, is funded by CEDA and is part of the government's aim to promote self-sufficiency in Botswana.
The company, Motherwell Investments (PTY) LTD is a 100% citizen owned company formed in 1997. It packages and bags loose tea leaves imported from Malawi. The website boasts of 'high-quality tea which is perfectly blended to give consumers good value for their money'.
---
Have you tasted Tee Tota? Please share your thoughts with YourBotswana
---
YourBotswana View… I love the fact Botswana has a tea factory, but it's a shame it isn't 100% a Botswana product. That aside, I wish more research had been conducted when designing the brand. It kills me to say it, but I think it's very poor and low-end, both logo and packaging lacks professional execution. I worry the product will really struggle to stand out and compete with other tea brands when on the shelves in the commercial environment.
Source: BWgovernment Facebook page
Image courtesy of Real Tea Botswana Facebook page